Islamic Relief (IR), one of the world's largest Islamic charities, is entangled in terrorist connections, according to a report by the US think tank Middle East Forum (MEF) obtained by the Daily Caller.
The report claims that IR both accepts and provides money to and from terrorist organizations.
IR purportedly accepts donations from Charitable Society for Social Welfare, which was founded by Abdul Majeed Al-Zindani, whom MEF — a group that has tasked itself with seeking out examples of extreme Islamism in the west — claims is an Al-Qaeda terrorist and "Bin Laden loyalist."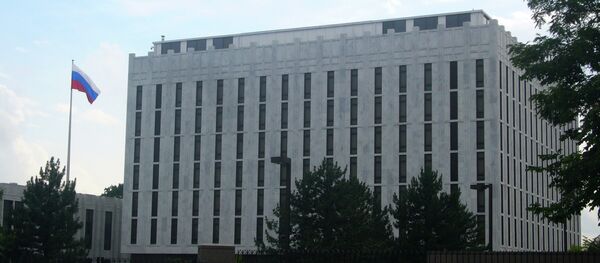 The IR non-profit provides financing to Gaza's Hamas movement, considered by Israel to be a terrorist group and is also said to have close ties to the Muslim Brotherhood,
US and EU taxpayers have provided enormous amounts of financing to IR over the years, according to the MEF report. In the last 10 years, says MEF, taxpayers from western countries have provided at least $80 million to Islamic Relief.
"IRW [Islamic Relief West] claims to have been awarded US government grants […] by the US Department of Health and Human Services and USAID," the report reads.
"In 2012, IR-Canada received 1.5 million Canadian dollars ($1.9 million) from the government. In 2017, a further 4.5 million Canadian dollars ($5.7 million) in grants to Islamic Relief were recorded on Canadian government websites."
The list includes funds from sources within the United Kingdom, the United Nations, Spain and Sweden.
"In total, from the available data, over the past ten years, we can find at least $80 million that the Islamic Relief franchise has received from Western governments, the European Union and the United Nations," the report claimed.
Islamic Relief denies the allegations of support for terrorism, accusing MEF of "building conspiracies" off of individual one-time events.
"Islamic Relief has operated as a top-rated humanitarian organization for 25 years working to deliver relief and development in a non-discriminatory, dignified manner to vulnerable individuals in over 40 countries around the world," asserted Sharif Aly, CEO of Islamic Relief USA (IRUSA), in a statement to The Daily Caller.
"IRUSA abides by strict standards of neutrality and impartiality in carrying out its overarching humanitarian mission," Aly noted.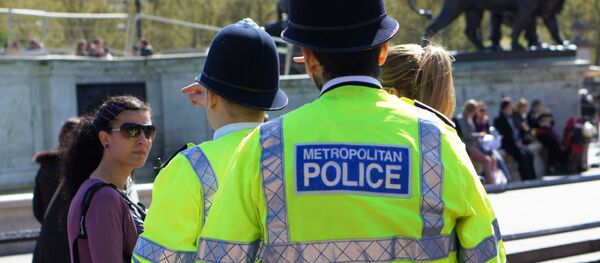 The non-profit points out that it works only with legitimate, accredited charities and government agencies, including FEMA, USDA, the Red Cross and HIAS — a Jewish refugee resettlement charity — the newspaper says.
"[IR] received over $700,000 of [US] taxpayers' money during the Obama administration," claims Sam Westrop, author of the MEF report. "And now, under the Trump administration, public officials continue to speak at its events and legitimize it as a charitable institution. But this institution's officials continue to promote some very uncharitable ideas: hatred of Jews, support for extremist ideologies, and praise for terror."
According to MEF, Islamic Relief officials have "dined at the White House" and assumed positions as advisers within the US Department of State. However, government funding and support is not the only or the biggest source of its income. Corporate foundations and individual donors have provided the nonprofit with more than $4.3 million in roughly the last 17 years, MEF report says, with the largest single donation of $1.4 million coming from the Bill & Melinda Gates Foundation.
Talking to the Daily Caller, Westrop noted that both UAE and Israel banned Islamic Relief, and EU launched several investigations into the accusations that the group promotes extremist imams who advocate violence and hate.
"Now it's time for American politicians and law enforcement to look into those reasons, stop funding Islamic Relief's work, and start challenging the pernicious extremism spread by this international franchise and its Islamist operatives in the US," Westrop claimed.