"Let these elections be good for the people for the country. Turkey is going to new horizons and will continue its way… And my [prime minister's] chair will remain with me. I will put it up for auction," Yildirim said in Izmir, where he voted in the election, as quoted by the NTV channel.
Meanwhile, the presidential candidate from Turkey's main opposition Republican People'S Party (CHP), Muharrem Ince, and Meral Aksener from the Good party (IYI) have voted in the early general election, local media said Sunday.
READ MORE: Key Snap Presidential, Parliamentary Vote Kicks Off in Turkey as Polls Open
Aksener voted in Istanbul, and Ince in Yalova in the northwest of the country, from which he was elected as a member of parliament, NTV reported.
Ince did not made statements to the press, and Aksener called these elections special.
"The choice of the people can not be changed. I wish the results of the elections accurately reflect the will of the voters," she said.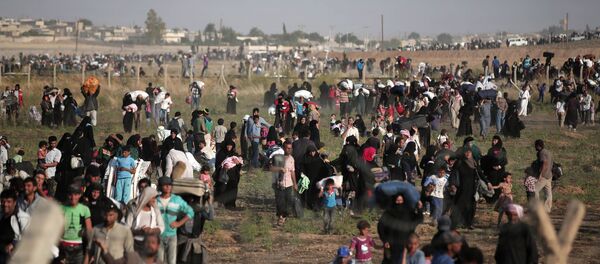 On Sunday, Turkey is holding its early presidential and parliamentary elections. Six candidates are running in the Turkish presidential election: incumbent President Recep Tayyip Erdogan, Muharrem Ince of the Republican People's Party (CHP), Selahattin Demirtas of the People's Democratic Party (HDP), Meral Aksener of the iYi (Good) Party, Temel Karamollaoglu of the Felicity Party, and Dogu Perincek of the Patriotic Party.
The snap presidential and parliamentary elections were announced in April, with the move justified by the need to switch to the presidential system in the country and enforce the constitutional amendments that were adopted after a referendum in April of last year. The elections were initially scheduled for November 3, 2019.