The source added that "at the same time, Copenhagen fears spoiling relations with Berlin, which supports the construction of Nord Stream 2 as a commercial project."
"So, a difficult situation remains in place in Denmark [as far as the Nord Stream 2 project is concerned]," the source said.
Speaking to Izvestia, Nord Stream AG spokesman Jens Moeller, for his part, recalled that Denmark remains the only country which has yet to give its go-ahead for the construction of the pipeline.
READ MORE: Nord Stream 2: Why Denmark Wants to Derail the Project
"We are still waiting for permission from Denmark in next few months," Moeller said, referring to three other countries, Germany, Finland and Sweden, which have already issued such permissions.
In late November 2017, Copenhagen made special amendments to the country's legislation, which allows the government to reject the construction of pipelines in Danish territorial waters for security reasons pertaining to Denmark, the EU and NATO.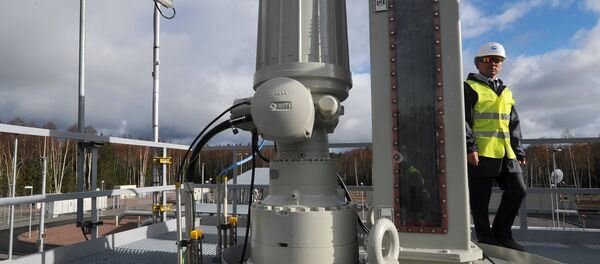 Nord Stream 2 stipulates the construction of two gas pipelines running from the Russian coast north of St. Petersburg through the Baltic Sea to a hub in northeastern Germany.
The project is a joint venture of Russia's Gazprom with France's Engie, Austria's OMV AG, UK-Dutch Royal Dutch Shell, as well as Germany's Uniper and Wintershall.
The pipeline, due to be put into operation in 2019, aims to deliver 55 billion cubic meters of Russian natural gas a year to the European Union across the Baltic Sea to Germany.