Earlier in June, after years of delays and civil protests against the initiative, the airport expansion was backed by the UK cabinet.
The issue was discussed in the House of Commons on Monday. The debates continued until late evening. After the debates, 415 lawmakers voted for the expansion of the airport, with 119 opposing the plans.
Discussion about the possibility of building a new runway has been continuing for many months. Residents of houses located near the airport complained about the increased noise level, air pollution, as well as the difficult traffic situation near the airport.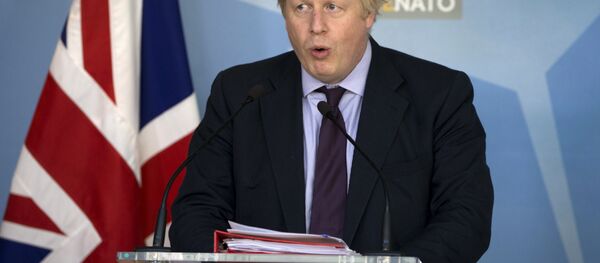 London Mayor Sadiq Khan also opposed the construction and promised to support a lawsuit against the project in the event of a positive decision of the parliament. Earlier in June, UK Minister for International Trade Greg Hands resigned in protest against construction.
The authorities estimate that the construction of the new runway will increase the number of additional flights by 260,000 a year, which will bring an additional 74 billion pounds ($98 billion) to the country's budget.
READ MORE: British Junior Trade Minister Resigns From Government Over Heathrow Expansion
In July 2015, the Airport Commission's final report backed a proposal for opening a third runway at London's biggest airport. The project is estimated to require 16 billion pounds ($21 billion), as well as the demolition of nearly 1,000 homes. Construction is expected to begin in 2021.