The Trump administration came under intense criticism for its "zero-tolerance" immigration policy after recent images from a detention center in Texas showed children locked up in cages. As a result of the policy, nearly 2,000 immigrant children were forcibly separated from their parents between April 19 and May 31 following arrests in connection with illegal entry into the United States, according to the US Department of Homeland Security (DHS).
"I have not known anything about my daughter since they took her away from me. They haven't communicated with my family. They gave us a telephone number to communicate with our children, but when you call they don't answer or the call doesn't go out," Mario, an immigrant from Honduras, said.
Mario was one of 32 immigrant parents released from jail so they can begin the process of reuniting with their children. According to Mario, Monday marked his daughter's 10th birthday.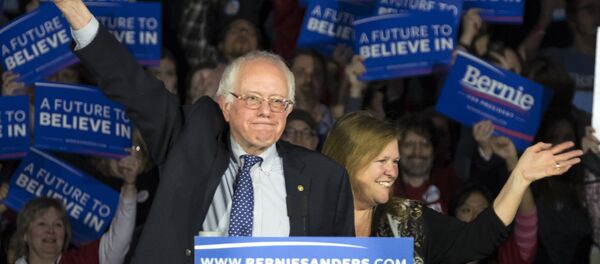 The US Department of Health and Human Services had earlier said parents and children were in constant contact through some form of communication during their separation.
"It's categorically untrue, I have 32 parents here who will say to them that it's categorically untrue," founder of the Annunciation House rights group Ruben Garcia said in response to the US health agency's statement.
The Annunciation House took in this group of immigrants on Sunday to aid them with the reunification process.
Of the 32 parents, only three have spoken to their child since they were separated, the group's legal coordinator Taylor Levy said, adding that the average time the parents spent 25 days in detention.
READ MORE: Children Cry as Trudeau Slams US 'Playing Politics' Over Immigration Policy
Although the parents were released from immigration custody, they all have ankle bracelets so the US government may keep track of them as they await court dates to continue to pursue their asylum claim.
Iris, of Honduras, made a 15-day journey to the US-Mexico border with her 10-year-old son before being apprehended by immigration authorities.
"We didn't know what to do. I asked the immigration official if there's anything we can do so we don't get separated, but he said we're going to be separated whether I like it or not. He said, 'You're going to jail and your son is going to be at a refuge for children," Iris said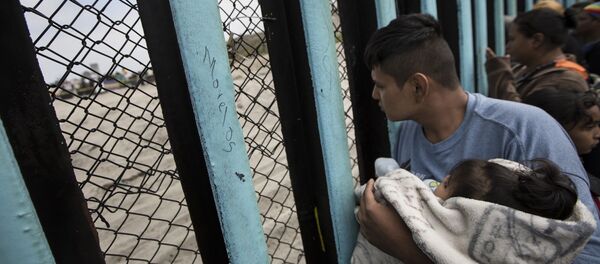 She added that she felt discriminated against because of being labeled as criminals. Immigrants are coming into the United States to improve their lives and work hard, she added.
"If we were criminals, we wouldn't be coming with our children," Iris said.
Miriam, also from Honduras, said immigration authorities told her whether she signs her deportation or not, they're going to take her child away.
Miriam said she finally found out on Monday that her 4-year-old son was in New York.
On Wednesday, Trump signed an executive order purportedly designed to prevent the separation of children from parents who are apprehended for illegal border crossings.
On Saturday, the US Customs and Border Protection said the agency reunited 522 migrant children with their parents.