In turn, Greek Foreign Minister Nikos Kotzias warned that it was in Macedonia's interests to endorse the deal and thus clear the way for the country's possible EU accession, referring to the fact that the name issue has been blocking Skopje's aspirations to join both NATO and the European Union for years.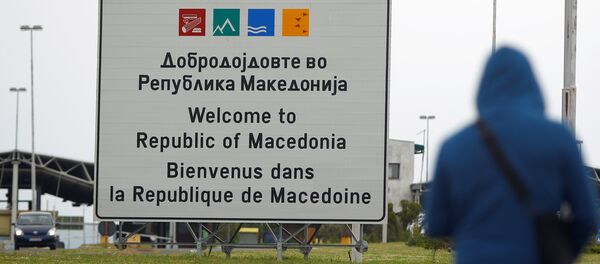 The deal on the decades-long name issue was reached between Macedonian Prime Minister Zoran Zaev and Greek Prime Minister Alexis Tsipras on June 12. In accordance with the agreement, Macedonia must be named the Republic of North Macedonia, or Severna Makedonija in the Macedonian language.
Greece and Macedonia have been at loggerheads over a long-running dispute on the name of the Republic of Macedonia. Greece regards "Macedonia" as a term referring only to one of its northern regions and the ancient Kingdom of Macedonia, and thus insists on the use of another name for its northern neighbor.
In 1995, Greece agreed that the term "the Former Yugoslav Republic of Macedonia" (FYROM) would be applied to Macedonia until the dispute is settled.