The US-led coalition evacuated two Daesh commanders from the al-Hasakah Governorate near the Syria-Iraq border on Monday, according to reports by the Syrian Arab News Agency (SANA), citing its informed civilian sources in the area.
READ MORE: Ex-Congressman: US Didn't Defeat Terrorists in Syria – Russia and Assad Did
Similar Daesh evacuations by the US-led coalition have been reported on several occasions in recent months.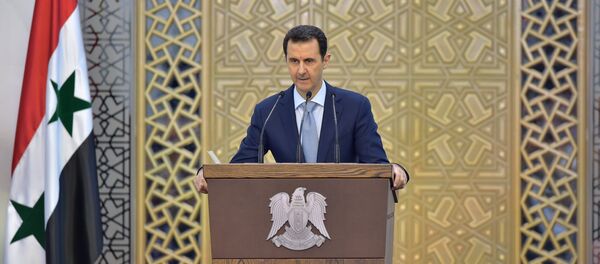 With regard to this latest incident, SANA's sources said they were evacuated without any clashes and the operation was carried out with assistance from US-backed ground forces, without elaborating.
The senior Daesh terrorists were subsequently transported by helicopter to an airbase in the town of al-Shaddadi. In late 2017, the US set up an airbase in the town, in close proximity to the al-Shaddadi oil fields.
Daesh remains in control of a number of oil fields and other settlements in al-Hasakah, surrounded by US-backed SDF forces.
Damascus has repeatedly accused Washington and the wider US-led aerial coalition of protecting Daesh and other terrorist groups in Syria, as they want to prolong the war to justify their military presence in the Arab Republic.
The US military intervened in the Syria crisis without approval from the Syrian government, and authorities have called on Washington to pull its forces out of Syria, describing their presence as a violation of the country's sovereignty.
READ MORE: US, UK Financing 54 Militia Groups in Syria Despite Trump Vow to 'Get Out'
*Daesh (also known as ISIS/ISIL/Islamic State) is a terrorist group banned in Russia.