The $1 billion radar system would help identify any warheads on missiles aimed at Hawaii or any other US states. The system, which can distinguish warheads from decoys intended to fool missile defense systems, will be able to transmit data to ground-based interceptors in Alaska that can then shoot down the missiles. 

Lawmakers have already planned to spend $61 million on planning the radar system, which is expected to be 30 to 50 feet wide and 60 to 80 feet high, according to the Missile Defense Agency. The funding for the actual project is expected to be near $1 billion. The agency is currently eyeing two different locations in Oahu's North Shore for the project.
According to Senator Brian Schatz (D-HI), who supports the radar systems, lawmakers have discussed the project with the retired former commander of US forces in the Pacific, Admiral Harry Harris.
"We already have robust capabilities, but working with Admiral Harris, we wanted to double down and make sure we have the most powerful combination of missile interceptors and radar systems anywhere," Schatz said in a recent phone interview with military.com.
David Santoro, a director for nuclear policy at the Pacific Forum research institute in Honolulu, also noted that the North Korean threat against the US is still real, despite the summit earlier this month between Trump and North Korea's leader, Kim Jong Un.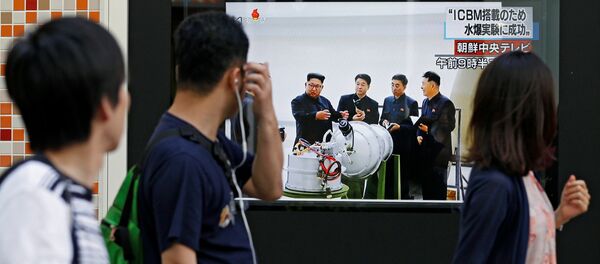 "Over the past few weeks, we have seen a so-called peace initiative developing, but the reality is the threat is still there. It's not going away," Santoro recently military.com. 
On June 12, Trump and Kim met in Singapore and signed an agreement for Pyongyang to denuclearize in exchange for a freeze on the US-South Korean military drills and eventual economic sanctions relief.
Although both sides committed "to build a lasting and stable peace regime on the Korean Peninsula" bolstered by Trump's promises for "security guarantees" to Pyongyang, facts to back up the proclamations were almost nonexistent, Sputnik reported June 14.
Kim offered what was termed a "firm and unwavering commitment" to completely eliminating nuclear weapons on the Korean peninsula, but no timetable was offered and details surrounding how the disarmament would be verified were not made available.