"We will never accept such EU refugee camps," Rama told the German Bild newspaper, adding that building such camps would mean "dumping desperate people somewhere like toxic waste that nobody wants."
The Albanian minister, nevertheless, stressed that his country was ready to contribute to finding a solution to the migration crisis in Europe.
READ MORE: Consensus on Migration in Europe 'Unlikely Any Time Soon' — Professor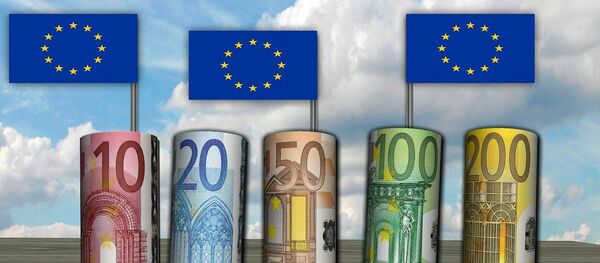 This statement came amid the possible start of the EU membership talks with Albania, as General Affairs Council was expected to discuss the 2018 enlargement package, presented by the European Commission in April. On Tuesday, Austria's federal minister at the Chancellery for the EU, Arts, Culture and Media Gernot Blumel told reporters that he was not ruling out the possibility of working out a unified position among EU members on whether to allow
EU membership talks
with Tirana.
However, there is no firm consensus within the block on the issue. Previously, French President Emmanuel Macron stated that he was not in favor of the EU enlargement without implementing a reform on the better functioning of the EU institutions first.
READ MORE: EU Hopes Albania, Greece, Italy to Keep Upholding Trans Adriatic Gas Pipeline
The EU leaders are considering the idea to establish migrant centers in third countries as part of an effort to deal with the ongoing migration crisis and curb new arrivals. Albania could be one of the possible locations for such a center.
European countries have been experiencing a large-scale migration crisis since 2015 due to the influx of thousands of migrants and refugees fleeing crises in their home countries in the Middle East and North Africa. These migrants are trying to reach EU states through various routes, including via Italy, Greece, Turkey and the Balkans.