On Tuesday, a report published in 38 North, a project of the Henry L Stimson Center, said that construction work on nuclear facilities in Nyongbon has not abated and is even progressing at a "rapid pace."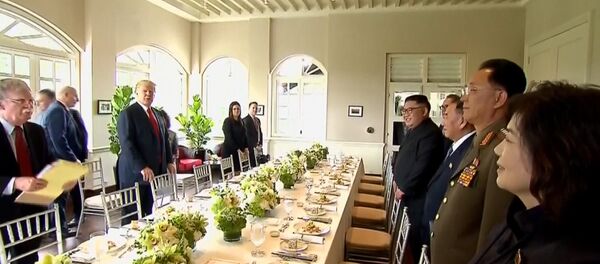 The findings, which are derived from commercial satellite imagery, "should not be seen as having any relationship to North Korea's pledge to denuclearize," authors of the 38 North report stressed.
The report said that construction work has taken place at the uranium enrichment plant, the experimental light water reactor and the radiochemical laboratory and that modifications have been made to the 5 MWe reactor, but the researchers said they could not confirm or deny whether the 5 MWe reactor is operational.
Despite South Korea, the North and US expanding diplomatic ties following the June 12 summit in Singapore, "the North's nuclear cadre can be expected to proceed with business as usual until specific orders are issued from Pyongyang."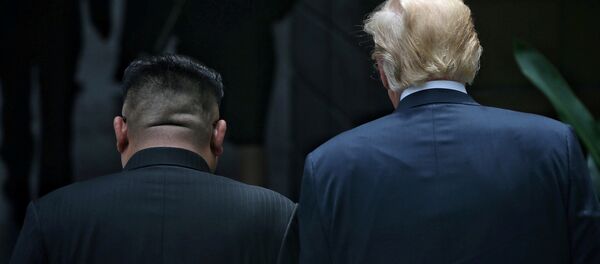 Since 2009, North Korean engineers have been working on domestically made light water nuclear reactor technology. Most nuclear-powered naval vessels rely on light water nuclear reactors for their safety features. Light water reactors are cheaper to build than "heavy water" reactors, which need a specially produced, modified form of hydrogen, and are thus the preferred type of civil and transportation sources of nuclear power around the world.
"I believe we should give exercises, major exercises, a pause to see if Kim Jong Un is in fact serious about his part of the negotiations," US Navy Admiral Harry Harris said Wednesday.
Harris, who has been nominated by Trump to become the next American ambassador to South Korea, said "today, following the summit, we are in a dramatically different place," Yonhap news agency reported.