Since the agent testified in a closed-door session, the public doesn't know what he said nor what he was asked.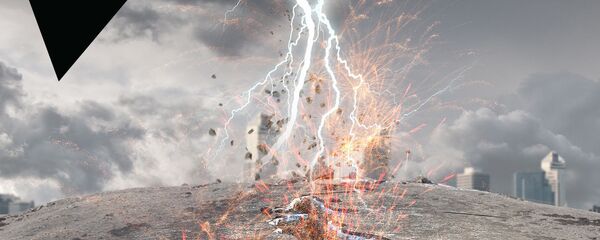 Strzok and former FBI lawyer Lisa Page were portrayed in a damning June 11 report from the Justice Department's Office of Inspector General (OIG) about their role in the Clinton email probe.
Radio Sputnik's Loud & Clear was joined by journalist and author Daniel Lazare to discuss the grilling. While it remains unclear what Strzok testified about, Lazare stressed that it's really about "what he should testify about, because these congressmen are hardly unbiased observers."
Overall, the OIG report "painted a picture of an FBI which leaks like sieve, is insubordinate, and is rife with this kind of, you know, arrogant, mutinous spirit. I think this is a real danger to what little is left of American democracy," Lazare said.
The OIG report, titled "A Review of Various Actions by the Federal Bureau of Investigation and Department of Justice in Advance of the 2016 Election," did not focus on the "Russia investigation."
That's despite the OIG's own acknowledgement that "most of the text messages raising such questions [of bias] pertained to the Russia investigation."
​The report honed in on thousands of text messages between Strzok, Deputy Assistant Director of the FBI's Counterintelligence Division, and Page, who was then the Special Counsel to the Deputy Director of the FBI, who were having an extra-marital affair at the time. Both were part of FBI Special Counsel Robert Mueller's team, which has been investigating alleged collusion between Russia and US President Donald Trump for nearly two years.
"The Strzok-Page texts, to me, contain two really interesting and important statements. One occured in late July 2016. That was when Lisa Page mentioned an anti-Russian article she had come across on a liberal website," Lazare said.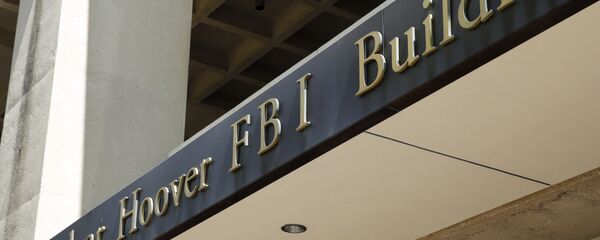 "I'm partial to any woman sending articles about how nasty the Russians are," Strzok said in a reply via SMS. Page said she "hate[s] them. I think they're probably the worst. Very little I find redeeming about this. Even in history. Couple of good writers and artists I guess."
Strzok then went into a rage, calling Russians "f*cking conniving, cheating savages."
Strzok was on the FBI team that investigated Clinton, was a member of the FBI unit investigating so-called Trump-Russia "ties," and has expressed a deep hatred of Trump and willingness to do what he could to stop Trump's rise to the White House.
"The threat is coming — yes it's coming from Trump, but it's also coming from the anti-Trump side. Both sides are trampling democratic norms," the writer told Radio Sputnik.
"Now, this was the man who was heading up the investigation into alleged Russian collusion," Lazare noted. "If you were an FBI agent who was… looking into an alleged crime by black people, and you gave voice to extreme anti-black racism, shouldn't that disqualify you from… heading up the investigation?" Lazare wondered.
The second key message Lazare found problematic was sent August 8, 2016, when Page texted Strzok about the prospect of a Trump presidency. "[Trump's] not ever going to become president, right? Right?!" Page wrote. Strzok messaged her back assuring her otherwise, vowing "we'll stop it."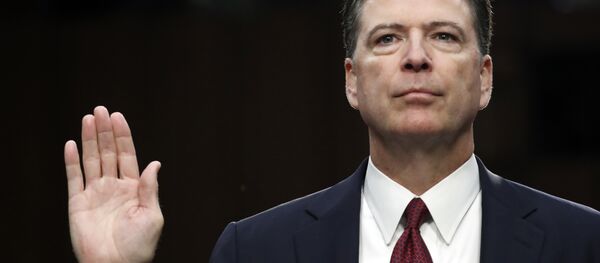 "What do those last three words mean?" Lazare asked.
"Is the FBI taking it upon themselves to alter the course of a US election? Even if you don't like Trump, and I think the guy is horrible in a thousand and one ways, the FBI should not be engaging in overt political interference, or even covert political interference," the author said.
Page and Strzok met with then-Deputy Director Andrew McCabe and discussed taking out an "insurance policy" against a Trump presidency, according to sworn testimony from the OIG report's author, Justice Department Inspector General Michael Horowitz.
Strzok's own recollection places McCabe at the meeting where the "insurance policy" against Trump was discussed. For his part, McCabe denied recollection of being present, according to Horowitz.
During a break from the Strzok hearing, Rep. Mark Meadows (R-NC) told reporters, "There are still a lot of unanswered questions on who knew what when." adding that the true "genesis" of the Russia investigation remains an open question.
GOP representatives asked Strzok about his relationship to the opening of the collusion probe, according to a Fox News source on Capitol Hill. Strzok is expected to testify publicly in the near future, Fox News noted.
Strzok still has a job at the FBI, despite being seen escorted from their headquarters on June 19. Page herself resigned in May, while both McCabe and former FBI Director James Comey were fired prior.