Sputnik: Why in your view has Facebook on the face of it gone back on their earlier decision and now decided to partially lift its ban on crypto advertisements?
Mati Greenspan: I'm not certain how much they have gone back on their previous statement. It seemed at the time when they made the ban that this was the direction they were going, but that they had to do the blanket ban first and then only later they would be able to accept applications and I think this is fairly consistent with the communications that we've had with them.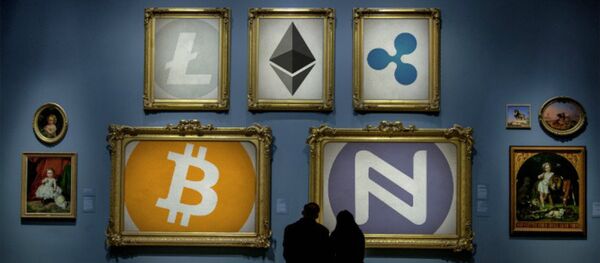 Sputnik: What benefits can this move have for the media giant do you think?
Mati Greenspan: Well for Facebook it is great because the crypto industry is quite large. There's a lot of advertising to do and obviously, Facebook likes to make money like the rest of us, so their opening that up for themselves is good and it's actually a really big win for the cryptocurrency industry as well.
Sputnik: What consequences can this now have on the popularity of cryptocurrency? It's going to add some more momentum surely?
Mati Greenspan: Exactly, the people or companies that are legitimate players in the industry can resume doing targeted advertisements and show their brand to people who are interested in the space.
Sputnik: Could this ban reversion be connected to Facebook's plans to have an alleged launch of its own currency, what can you tell us about Facebook's plans for its own currency?
Mati Greenspan: Unfortunately, I have no insider information on that, I don't work for Facebook and I'm certainly not a spokesman for them. We can only really speculate about a Face-coin or anything like that. We really couldn't know what Mark Zuckerberg is planning there.
Sputnik: Well come on then, speculate a little bit, how successful, if they do launch one? Do you have a negative slant to it or is it everything Facebook touches turns to gold?
Mati Greenspan: The idea of using cryptocurrencies on a social network is certainly not knew, there's a social network called Steemit which is pretty cool where instead of liking something you actually send somebody a very small amount of cryptocurrencies and posts that do well on the network can generate thousands; $2,000-$3,000 from each person doing their "like" on the post.
READ MORE: South Korea to Impose Stricter Regulation of Cryptocurrency Exchanges
So when you do a post on Facebook and get a 1000 likes or whatever it really doesn't translate into anything more than that, so I think that could be a very good way forward for Facebook, if they were looking to adopt that their actions could be very good for their users as well.
Sputnik: Is it likely that other tech companies are going to follow suit having previously banned crypto ads, so will they follow Facebook's example? And what effect is it going to have on the digital market, because when they changed their policy they created a precedent so to speak?
Mati Greenspan: We certainly hope so, they created a precedent with the ban, we saw Google banning it shortly after. We definitely hope that Google follows suit and does the same as Facebook did in this instance, it's really an excellent way forward.
Sputnik: You know in the past there's been a malaise regarding cryptocurrencies, some countries have banned it, some countries are embracing it and creating their own cryptocurrency. Venezuela has linked it to their own oil production as well, what's your feeling with companies like Facebook taking a more friendly approach to cryptocurrencies, what changes can this have on the legal status of it?
Mati Greenspan: I'm not certain that Facebook's decision is going to influence in any way, shape or form the economy in Venezuela. I think that if Nicolas Maduro would like to succeed with projects like the Petro, he would certainly need to create some more transparency than he's currently doing at the moment. As far as I know, the Petro was originally planned for the Ethereum network.
READ MORE: Quebec Lifts Moratorium on Power Supplies to Cryptocurrency Miners — Reports
There would have been a lot more open source, be a lot more transparent, but unfortunately we're not able to verify at the moment the figures that he's mentioning as far as how much money he's raised, and there's no clarity about how to redeem a Petro for a barrel of oil or anything like that.
So certainly the blockchain technology is capable of transforming the economy, but it needs to be done in the right way. It needs to be done very transparently if it is to succeed. Also, we've heard that the famous rapper Akon is making an Akoin and along with it a city in his home country in Africa (Senegal) that will be an entirely crypto city and I think that's incredibly exciting.
The views and opinions expressed by the analyst do not necessarily reflect those of Sputnik.