According to a Senior Israeli minister, the country must prevent the entry of Syrian refugees into Israel.
"I think we must prevent the entry of refugees from Syria to Israel, in the past, we have prevented such cases," Energy Minister Yuval Steinitz told Tel Aviv Radio.
The Israeli army reports that it delivered overnight humanitarian aid to Syrians fleeing fighting in the country and residing in makeshift encampments not far from the border with Israel. Yet the IDF reportedly refused to allow the refugees to enter the country.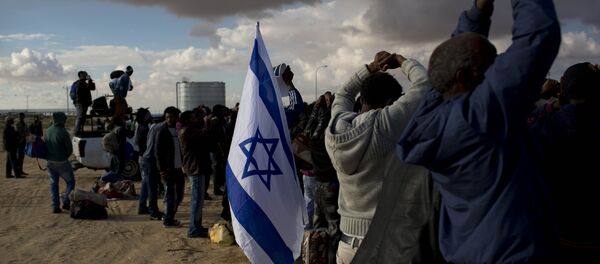 9 January 2018, 13:42 GMT
Israeli media earlier noted that Tel Aviv was trying to reopen negotiations with the UN refugee agency to resettle the roughly 38,000 asylum seekers living in the country, the majority of whom fled Eritrea and Sudan.
The statement was made after Israel admitted the breakdown of its refugee relocation plan and its failure to effectively deport the asylum seekers.