More than 100,000 sex workers have flocked to Austrian-hosted site Switter.at after the US Congress passed a bill meant to curb underage sex trafficking, Deutsche Welle reported.
They have been all over social networks for more than a decade now with Twitter and others providing them with a flurry of useful tools to screen potential clients, find customers without the help of a pimp and stay anonymous.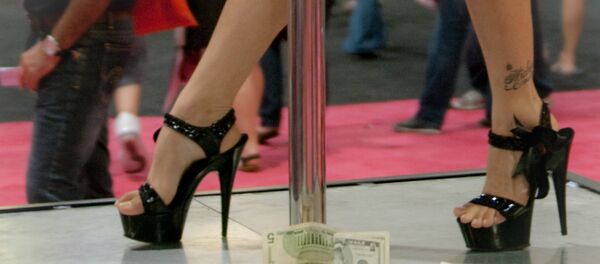 29 October 2016, 18:40 GMT
The US Congress recently passed legislation with bipartisan support that purports to combat online sex trafficking by making websites criminally liable for their users' content.
The new law, known as FOSTA/SESTA (Fight Online Sex Trafficking Act/Stop Enabling Sex Traffickers Act), has forced many to quit Twitter and switch to the Austrian domain Switter.at.
"More Exploitation"
A spokesperson for Assembly Four, a Melbourne-based company that runs Switter and its associated site, Tryst, through an Austrian domain, said that Reddit, Craigslist, Skype and other sites had already responded to the new law by silencing or banning sex workers from their platforms.
"This will only force many more workers into the hands of exploitation and street work…there is a much higher chance of ending up in a potentially life-threatening situation," she explained.
Safer than Twitter
Assembly Four insists that its platform is also much safer than Twitter because it requests "very minimal information from our users, we actively remove any known pimps, cases of human trafficking or anyone seen as harassing workers."
Switter now has around 100,000 escorts and allies on its site, and continues to grow every month.
READ MORE: Risky Business? Debate Over Sex Workers in Latin America Heats Up