"I think that everyone in Europe realizes that Russia is the guarantor of continent's energy security. And if we talk about US ambitions to ensure this security, the current US share in the European gas market is about only two percent," Grushko said in an interview.
The energy cooperation requires maximum depoliticization and should be based on economic interests, Russian Deputy Foreign Minister Alexander Grushko told Sputnik.
"We have always assumed that the energy cooperation should be based on economic factors. It is necessary to achieve maximum depoliticization of such cooperation, to eliminate the influence of any geopolitical factors," Grushko noted.
The construction of the Nord Stream 2 gas pipeline will improve the European energy security, the Russian Deputy Foreign Minister stated.
"The situation with the Nord Stream 2 is absolutely clear. It is a commercial project, the implementation of which will obviously improve the European energy security. It meets financial and resources interests," Grushko said.
The statement comes just days after US State Secretary Mike Pompeo said that the US government was actively trying to convince its European partners to abandon the development of the Nord Stream 2.
READ MORE: US Oil Supplies to Europe Not a Big Obstacle for Nord Stream 2 — Researcher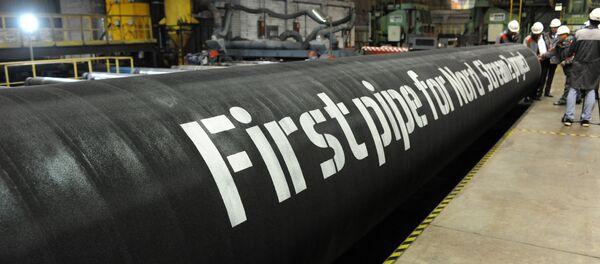 Several Eastern European states have expressed their disapproval to the pipeline, fearing that Europe will deepen its dependence on Russian gas and lose transit revenues.
At the same time, the United States is trying to promote its own gas companies on the European market. According to 2017 Countering America's Adversaries Through Sanctions Act, Washington may force sanctions on competitors — among them, Nord Stream 2 — in order to prioritize US energy sources.