"Demolition of Khan al Ahmar would dramatically increase the coercive environment in which the community is living," Throssel said. "We call on the Israeli authorities not to proceed with the demolition of Khan al Ahmar-Abu al Helu, to respect the rights of residents to remain on their land and have their status regularized."
The Ahmar-Abu al Helu community is home to 181 people — more than half of them children, Throssell told journalists in Geneva.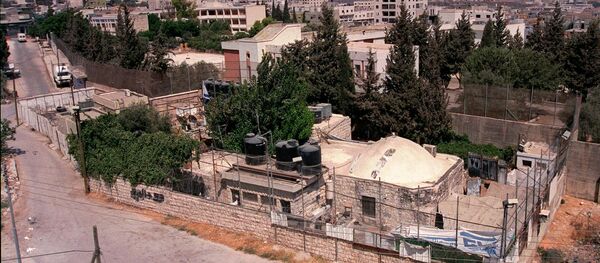 For more than a decade people in the Khan al Ahmar community, which is located near a large Israeli settlement, have resisted efforts to move them to make way for settlement expansion, Throssel explained.
Throssel added that plans to demolish the Bedouin community are "discriminatory and incompatible with requirements under international law."
In May, the Israeli High Court ruled that the long planned eviction of Palestinians living in the settlement's network of tents and huts could go ahead.