The Trump administration's strict warning to Asian buyers to stop buying Iranian crude from November this year has evoked mixed signals from India.  
Foreign Minister Sushma Swaraj publicly declared that India is not bound to adhere to sanctions unilaterally imposed by any country or entity other than the UN. However, according to some media reports, Indian Petroleum Minister Dharmendra Pradhan last week in a meeting with the state refiners asked them to be ready to witness drastic cuts in imports from the Islamic Republic.
Indian oil minister Pradhan: "We know (that) to have a healthy energy mix, we can get oil from anywhere. The rest depends on geopolitics, and those decisions will be taken based on the situations. We will go by our interests. When we decide anything on Iran, we will inform you." https://t.co/Agv6ZNX9SJ

— Jeff M. Smith (@Cold_Peace_) June 28, 2018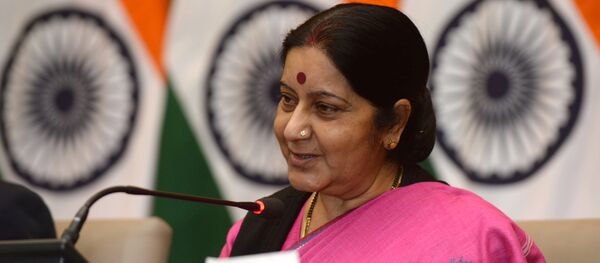 Sputnik contacted three experts: Arvind Virmani, Former Chief Economic Advisor to the Government of India and former Indian representative to the International Monetary Fund, Narendra Taneja, a leading energy expert, and Amit Bhandari, an energy specialist at the foreign policy think tank Gateway House, on how India's signals should be construed. 
Sputnik: Do you see India agreeing with US sanctions and stopping oil trade with Iran? 
Arvind Virmani: Such sanctions were imposed in the past and India managed it well. India has enough experience to deal with such scenarios, even if circumstances change every now and then.
Narendra Taneja: Buying oil is a commercial activity and Indian oil importers should continue to import from Iran if ships are available from international ship-owners and oil shipments can find insurers.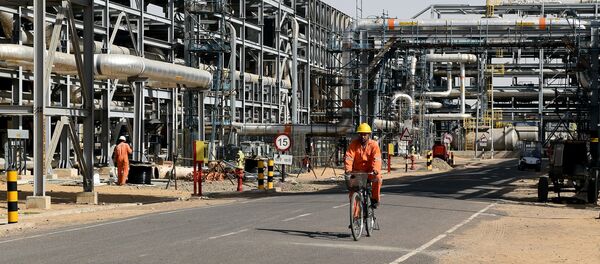 Amit Bhandari:
 India has already declared that it abides only by UN sanctions, and not unilateral sanctions — so, at a political level, India has made its decision clear. Following unilateral sanctions — whether those on Russia or Iran, will adversely affect India's energy security, defense preparedness, and the overall economy. However, the global reach of the US financial system means that American sanctions make it difficult to pay for trade/imports from sanctioned entities/countries.
Secondly, trade is usually carried out by corporations — which are afraid of falling afoul of the US regulators and losing access to the global financial system — so companies will automatically cut down their trade with Iran. This is the real reason for the effectiveness of sanctions. So trade is going to suffer. 
READ MORE: US a 'Rogue Nation' as State-Run Chinese Media Widens Global Charm Offensive
Sputnik: Chabahar is a critical component in the New Delhi-Tehran relationship. The Trump administration is indicating that it will not take a lenient view on this investment as well. Do you see India abandoning this project in midway?  
Arvind Virmani: Chhabhar is critical to Afghanistan and important for many countries, including India. I am very hopeful that the US will be persuaded of its importance to the successful achievement of US's own goals in Afghanistan.
Narendra Taneja: Chabahar is a strategic project for both India and Iran. For New Delhi, India's national interests come first and should come first.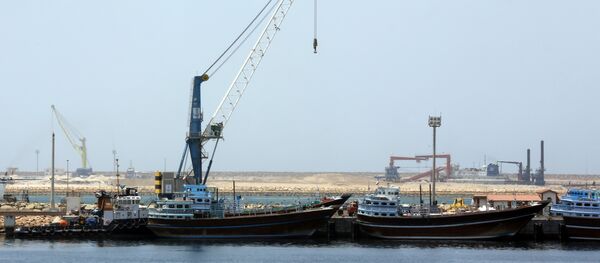 Amit Bhandari:
 The Chabahar Port already gets traffic of 8-10 ships every month, versus 1 ship/month for nearby Gwadar. Part of Afghanistan's foreign trade is now being routed through Chabahar. If Chabahar provides Afghanistan an alternative route for its foreign trade and helps stabilize the country, it is already accomplishing its purpose. Chabahar is being developed by a Special Purpose Vehicle — India Ports Global, owned by two Indian government firms, so project development is not likely to stop — it may get delayed. However, getting any private sector investment in Chabahar — such as for a steel plant (proposed with South Korea's Posco) or any other such projects are unlikely to materialize. It's worth remembering that the area around Chabahar is the most thinly populated part of Iran and is far from the oil and gas reserves of the country — so the economic potential is limited. 
READ MORE: Not a Single Asian State Will Rush to Join US Sanctions on Iran — Scholar
Sputnik: Iran has been planning to allow private firms to export crude oil to avoid US sanctions. Do you think this will work? 
Arvind Virmani: Policies which are turned on and off whenever sanctions are imposed/removed tend not to be very credible.
Narendra Taneja: Buying oil is a commercial activity that involves public as well as private players at both ends.
The views and opinions expressed in this article are those of the speakers and do not necessarily reflect those of Sputnik.