However, Saudi Arabia is unlikely to use its full spare production capacity of 2mb/d despite the request of US President Donald Trump.
On Saturday, Trump announced his phone call with Saudi King Salman bin Abdulaziz Al Saud about his request to increase Saudi Arabia's oil production "maybe up to 2,000,000 barrels" due to unstable situation in Iran and Venezuela and high oil prices, stressing that the Saudi leader had agreed and leaving his Twitter audience to wonder if Riyadh had agreed to boost output or that crude prices were indeed high.
Trump Politicizing Oil, Compromising Ties With Saudis
The clarification that followed from the official Saudi Press Agency (SPA) simply confirmed the call between Trump and King Salman was on "the need to make efforts to maintain the stability of oil markets" without mentioning any pledge in a unilateral output hike from Riyadh. Consequently, the White House toned down the US president's claim, stating that King Salman confirmed Riyadh's possession of 2 million barrel per day spare capacity that would be used "if and when necessary" and in coordination with OPEC-non-OPEC allies.
"Unfortunately, tweets are beginning to become a policy announcement as opposed to a means of simple communication data sharing. Tweets are making oil political when OPEC should be focusing on market fundamentals," Theodore Karasik, the senior adviser to the Gulf State Analytics, told Sputnik.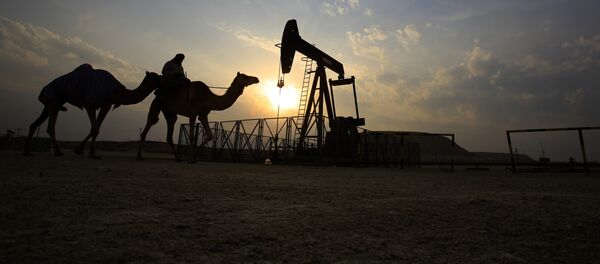 While Trump has been continuously accusing OPEC of manipulating oil prices even before he became the US president, such tweets also spark market reaction, while giving the impression that Washington is controlling Riyadh's actions.
"Such tweets compromise first of all the relationship between the US and Saudi, making the latter appear as if it manages its oil policy on the US dictates. Furthermore, it compromises OPEC, which has played a formidable role in the last couple of years to shore up prices to a level acceptable to consuming countries and adequate to maintain the producers' investments in their oil sectors," Ruba Husari, non-resident fellow at the Middle East Institute (MEI), told Sputnik.
This predicament seems particularly interesting against the background of the recently-held OPEC-non-OPEC meetings just over a week ago, when Saudi Energy Minister Khalid al-Falih and UAE Energy Minister Suhail Mazrouei tried to reassure reporters that OPEC has always left politics out of its discussion and would continue to do so, despite Iran's request to discuss US sanctions.
Riyadh Unlikely to Push Output to Full Capacity
According to the International Energy Agency (IEA), Saudi Arabia's sustainable production capacity amounts to 12.04 million barrels per day, compared to 10.03 mb/d extracted by Riyadh in May. Thus, the country's spare capacity proves to be just a little over 2 mb/d affirmed by King Salman, or 2.02 mb/d to be exact.
However in short order, Saudi Arabia could potentially supply just 530,000 thousand barrels per day, according to the IEA estimates.
"Saudi Arabia does have the capacity to increase production by 2 million b/d, it has always maintained that amount of spare production capacity, but it takes time to bring it on stream. It's not like opening a tap," Husari explained.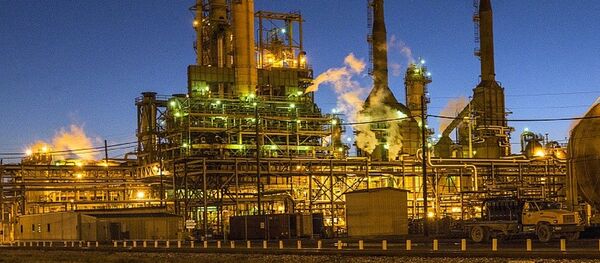 Although Riyadh is capable of boosting oil supply to 12 million barrels daily in just 90 days, as the Saudi energy minister previously noted, both energy experts agree that the unilateral hike is unlikely to take place, at least not without prior consultations with Saudi allies that are part of the Vienna deal on oil output curtailment.
"It cannot make that call unilaterally, it does have to consult and decide collectively with its OPEC fellow members for the sake of coherence of the OPEC organization," the MEI energy expert argued, urging the 25 oil producers to wait until the end of the year to see the market reaction to Iran's decrease in oil exports due to US sanctions before deciding on additional hike in output.
Meanwhile, Gulf State Analytics' adviser forecasts that the increase in production will be distributed among all member states in order to compensate OPEC supply shortages in Venezuela and Libya in accordance with the June 23 4th OPEC-non-OPEC ministerial meeting.
According to the expert, any increase in OPEC production should not alarm the market, as the collective OPEC-non-OPEC spare capacity would be barely enough to fill the remaining gap in supply and demand, which may surpass 1.7 mb/d forecast by OPEC for the second half of the year.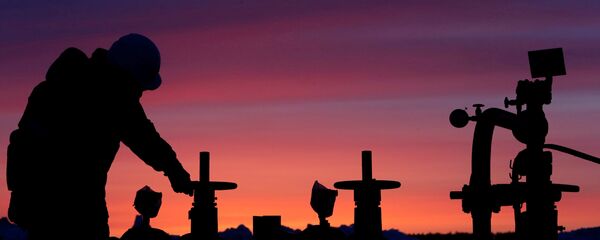 The scenario looks more and more probable, especially since Libya's oil exports have come to a virtual standstill on Monday after Field Marshal Khalifa Haftar's Libyan National Army (LNA) blocked the remaining oil ports of Hariga and Zuwaytinah in a bid to wrestle control over the war-torn country's oil exports from the National Oil Corporation (NOC).
Libya's production losses amounted to some 850,000 barrels per day, wiping out nearly all of Libya's output. The outage consequently caused the price of US benchmark West Texas Intermediate (WTI) to increase to $75 per barrel for the first time since November 2014.
OPEC Emergency Meeting Option Still on the Table
Following Trump's tweet on his talks with Saudi King Salman, Iran quickly filed its second letter in one month to the UAE energy minister, who is also this year's OPEC president, to call on OPEC member states to refrain from any unilateral production increase beyond commitments under the Vienna deal. Iranian Petroleum Minister Bijan Zangeneh also reminded that the issue could be reviewed during an extraordinary meeting of OPEC, which may be convened at any time by any member before the scheduled December 3 ministerial conference.
As the OPEC and non-OPEC's latest decision to adhere to a collective 100 percent compliance with production cuts did not assign specific production levels to each country, there are different interpretations to the agreement.
Tehran, for example, believes that no other country can boost production, while taking advantage of Iran's failure in meeting its own production quota due to the upcoming US sanctions. Venezuela and Iraq face the same conditions due to the inability to raise output. However, on paper, Saudi Arabia and Russia are both free to use their spare capacity levels as long as the overall OPEC-non-OPEC output cut amounts to the agreed 1.8 mb/d.
"I think the Iranians were essentially responding to Trump by addressing the OPEC presidency. The message is that OPEC makes its decisions collectively, not individually and they will continue to do so for the sake of the credibility of the organization and its survival," Husari said.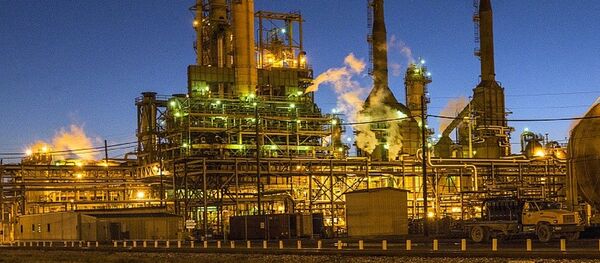 Russian Energy Minister Alexander Novak and his Saudi counterpart Khalid Falih have promptly responded to Iran's concerns in a joint communique earlier in the day, agreeing to develop new methodology to monitor implementation of the Vienna deal in the light of the decision to decrease compliance levels to 100 percent, but also reaffirming their countries' plans to increase oil production in summer in order to meet the demand.
As the Joint Ministerial Monitoring Committee (JMMC) of OPEC and non-OPEC countries participating in the Vienna oil output cut agreement reserves an option to convene an extraordinary 25-nation conference to potentially further ease production cuts if needed, it leaves Iran another reason to trigger the option of convening an extraordinary OPEC meeting.
"Given the politicization of the international oil market at this time, there is highly likely to be an emergency OPEC meeting because of the radical shift in market as a result of the tearing up of the Joint Comprehensive Plan of Action (JCPOA)," Karasik agreed.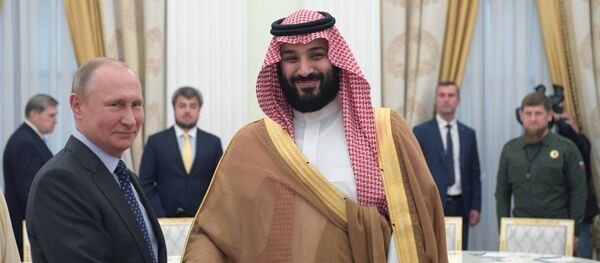 OPEC and several non-OPEC oil producers, including Russia, reached a deal in Vienna in 2016, agreeing to cut oil output by a total of 1.8 million barrels per day in an effort to stabilize global oil prices. Non-OPEC states pledged to jointly reduce oil output by 558,000 barrels per day. The agreement, which came into effect in 2017, has been extended twice since then and is expected to remain in force until the end of 2018.
On June 23, OPEC and non-OPEC countries agreed during a meeting in the Austrian capital to decrease overcompliance with cuts down to 100 percent, which corresponds to about a 1 million barrels per day increase in production starting July 1.