Mere days before the UK Cabinet is set to meet to produce a compromise solution on the Brexit deal, Jaguar Land Rover, the British automotive giant, announced that if the Cabinet comes up with a solution that does not include "free and frictionless trade with the EU and unrestricted" access to the EU market, it could jeopardize as much as $106 billion in investment over the next five years.
"A bad Brexit deal would cost Jaguar Land Rover more than 1.2 billion pounds in profit each year. As a result, we would have to drastically adjust our spending profile; we have spent around 50 billion pounds in the UK in the past five years — with plans for a further 80 billion pounds more in the next five," Speth said.
According to Speth, the company will leave the country if the government opts for a deal that creates customs and tariffs barriers between London and the EU.
"We urgently need greater certainty to continue to invest heavily in the UK and safeguard our suppliers, customers and 40,000 British-based employees," JLR's Chief Executive Ralf Speth said in a statement.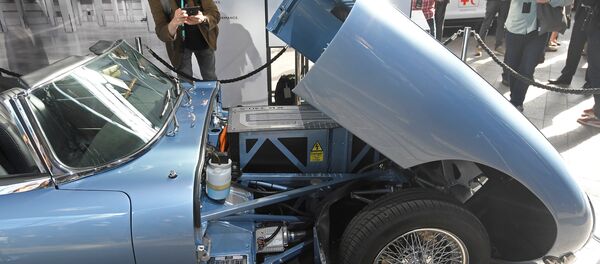 Earlier in June, the company announced it intends to move all of its Land Rover SUV production from the UK to Slovakia, with plans to produce electric cars in the UK instead. Now, a company spokesman says all UK investment is in jeopardy, according to Bloomberg report.
JLR is just one of a number of companies who have already made public their fears about an upcoming Brexit plan. Siemens, BMW AG and Airbus SE have also said they may pull investments if Brexit makes trade more difficult.
As Sputnik reported earlier, on June 4th, the heads of major British companies have rejected the UK government's option of agreements with the EU on customs inspections after Brexit, according to a statement made by the London-based Institute of Directors (IoD). The statement said in particular that most business leaders want agreements that will help avoid new customs rules in relations with the EU, even if the implementation of such deals will take more time.