The Pentagon has started to dismiss US Army reservists and recruits who joined the service through a recruiting program instituted under former President George W Bush in 2002. Known in the military as MAVNI, Military Accessions Vital to the National Interest was set up to attract healthcare specialists and individuals knowledgeable in one of 44 foreign languages to boost personnel numbers in the US military, Stars and Stripes notes.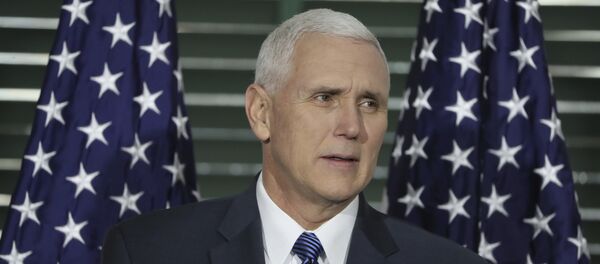 After kicking off, MAVNI evolved from a special program to "recognize" foreign-born servicemembers and offer them "expedited" paths to citizenship into a major recruiting channel by 2009. Under the program, recruits only needed an "honorable service" designation from the military for expedited naturalization, which one can receive after only a few days of boot camp.
According to Margaret Stock, an immigration attorney in Alaska who helped create MAVNI, dozens of legal immigrant recruits have unexpectedly been discharged from the military in recent weeks, Stars and Stripes reported July 5. Individuals who held a green card, asylum or refugee status, or a non-immigrant visa for at least two years were eligible to apply for the MAVNI program.
The military has delayed basic training for some of these individuals so they can't become naturalized through MAVNI's special designation anymore.
"Immigrants have been serving in the Army since 1776. We wouldn't have won the revolution without immigrants. And we're not going to win the global war on terrorism today without immigrants," Stock told AP.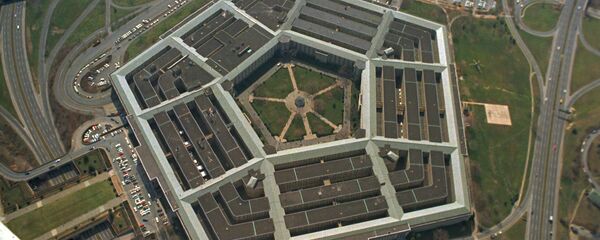 10 February 2018, 00:48 GMT
Under former President Barack Obama, recipients of the Deferred Actions for Childhood Arrivals (DACA) program became eligible to enlist in MAVNI and potentially hasten their paths to citizenship while serving the country. When US President Donald Trump nullified DACA and paved the way for DACA recipients to become eligible for deportation, the Pentagon promised it would stand by the roughly 800 to 900 DACA "dreamers" serving in the military.
"We would always stand by one of our own people," Defense Secretary James Mattis said in February, Sputnik News reported.
The Trump administration, however, has made it exceedingly difficult for recruits to actually join the military through MAVNI, Stars and Stripes reports. Specifically, the administration has required new foreign-born recruits to get through extremely time consuming security clearance reviews by everyone from the Central Intelligence Agency to the FBI and National Intelligence Agency.
Still, that process was set up by Trump's predecessor in the White House. In late 2016 — before Obama left office — the Defense Department found that the MAVNI program presented "counterintelligence and security risks," which is how the extra security clearance steps were initially justified, according to Stars and Stripes.

Ousted recruits have been told that the Pentagon was not able to process their background checks, a problem only exacerbated by the additional interviews and screening processes these recruits have to go through. Stock called it a "vicious cycle."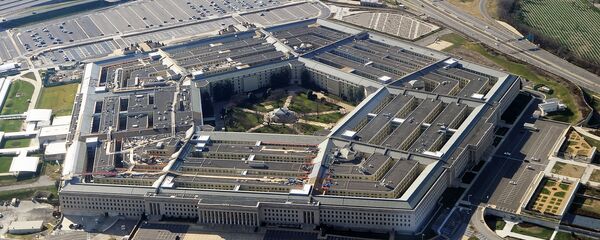 8 September 2017, 00:36 GMT
The office that grants security clearances within the US has been severely backlogged. The security clearance-granting process is so costly — both in time and manpower expense — that the Pentagon uses "interim" clearances to keep essential positions from going vacant. The practice of using interim clearances, though, has resulted in a lot of bad apples getting into the system. "I have rapists, pedophiles, and people involved in child porn — I have all these things at the interim clearance level and I'm pulling their clearances on a weekly basis," Defense Security Service Director Dan Payne said at an event in Washington last September.
"We are giving those people access to classified information with only the minimum amount of investigation," he complained, noting that the process' vulnerability highlighted the underlying problem behind the backlog of clearance cases: the timelines are simply too long.
The Pentagon still claims that the massive tranche of security clearance applications is why the MAVNI program has not been reauthorized, which is why these people are getting discharged, according to Stars and Stripes.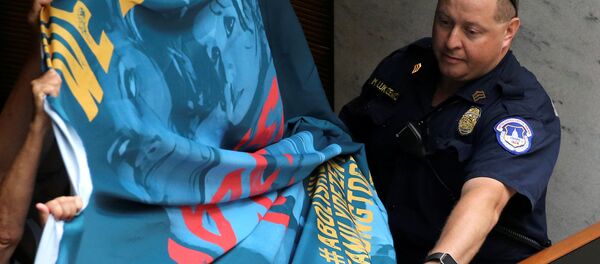 As early as the fall of 2017, hundreds of recruits received notices that their contracts with the military had been cancelled.
Short, the immigration attorney who helped set up MAVNI, now says she's drowning in calls from individuals who were discharged and are seeking legal counsel.
In a statement, the US Defense Department said, "All servicemembers (i.e. contracted recruits, active duty, Guard and Reserve) and those with an honorable discharge are
protected from deportation."
Some immigrants have received an "uncharacterized discharge" in recent weeks, attorneys say, which is neither honorable or dishonorable.
About 110,000 US citizens have achieved US citizenship by serving in the armed forces since the terror attacks in 2001, Pentagon data show.