Footage of the verbal assault was recorded and shared on Facebook by Ivette Celedon, one of the family members in attendance for the festivities.
"This is my country. On Fourth of July you want to do that?" Larry Lappin, the offending neighbor, is heard saying. "This is my country. On Fourth of July you want to go against me?"
"This is Fourth of July. You want to do that and throw it in my face? Just wait motherf**ker. Don't you do that in my country," he added, before yelling that the family's choice in music was a disrespect to his "f**king country."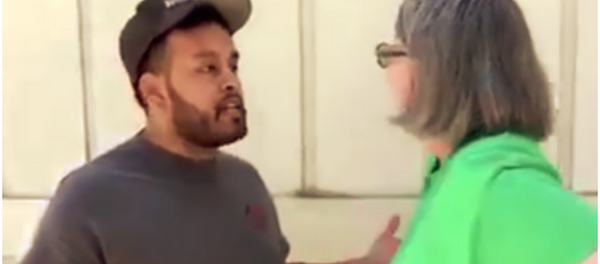 Lappin was also heard telling Celedon to "shut up" after she tried to intervene and deescalate the situation.
Celedon told San Francisco station KPIX 5 that she pulled out her phone after Lappin came onto her family's property and began listing his grievances.
"My father-in-law has a speaker out back and it wasn't that loud, especially not over their loud music that they have [at their] July 4th party every year," Celedon told the station. "And we have never complained about them."
Celedon also told the station that she is a third-generation Mexican-American, with family members who have served in the US military.
As for Lappin, he told the outlet that he'd been drinking when the incident took place and that he's since realized that he "made a huge mistake." However, his apology wasn't exactly sound.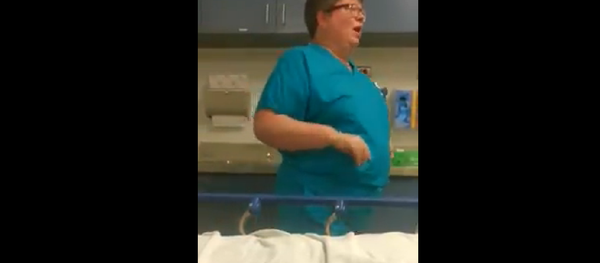 "Sometimes I wish they would assimilate more. I hear them playing [Spanish language] music in the backyard all the time and it doesn't bother me," he said. "Because of the day and what July 4th means to me, I felt disrespected."
"I'm a very patriotic man… unfortunately that [action] wasn't representative of a patriot. Just after a long day, [the music] hit me the wrong way," he added.
When KPIX 5 reporter Jose Vazquez informed Lappin that the family had members serving in the US military and had lived in the US for years, Lappin took a step back from his hopes for their assimilation.
"Those are things I didn't know about them and those are things that make what I did very bad," he said, before saying that the family should be able to play whatever music they like.
When Lappin spoke to the station on Thursday he stated that he'd been waiting for the homeowner to return in order to offer his apologies in person. It's unclear whether that has actually happened.