"Bottoms up when Neymar falls," the group description reads in English, French and Dutch.
"The rules are simple: every time Neymar falls to the ground you have to drink."
Some 10,000 fans have already joined the game, according to the Facebook page.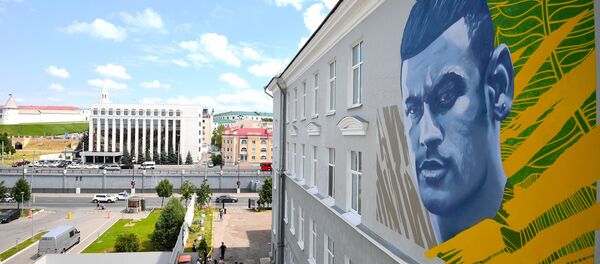 The event appeared right before the start of Belgium-Brazil World Cup match, which is currently underway in Kazan.
On July 3, former goalkeeper of Denmark's national team Peter Schmeichel criticized Neymar for acting on the pitch, calling his behavior unworthy and saying that this should be punished. However, Ronaldo and Rivaldo, Neymar's compatriots, spoke in defense of the player and suggested that Neymar keep falling for as long as is needed.
"Keep playing like you always did, and don't mind criticism of players from other countries," Rivaldo wrote in an Instagram post on July 4.
"If you have to evade, evade. If you have to score a goal, do it. If you have to fall after foul, then fall. If you have to spend time laying on the lawn, do it and win. Because everybody does the same," he wrote.
Ronaldo also spoke in defense of Neymar, calling criticism aimed at him a "stupid thing."
"Neymar does a lot of good for Brazil team, despite he have not yet shown his best play in this tournament. Neymar uses his mobility wisely, in order to evade foul play from his adversaries," he said.
"At the same time, the referees do nothing to protect him, they allow the adversaries to break rules one time after another without punishment," Ronald added.
Neymar was named best player of the Brazil-Mexico match of the round of 16. The match ended with a Brazilian victory 2-0, with Neymar scoring the first goal. During the match, a Mexican player stepped on Neymar's leg, which made him fall down and scream in pain. Social media users mocked Neymar for what they perceived as an exaggerated reaction.