In an exclusive interview with Global Times reporters Gu Di and Zhang Xin, the Russian Ambassador to China, Andrey Denisov, talked about the potential and challenges of bilateral ties, opportunities under SCO, and the ongoing FIFA World Cup.
GT: What's your take on President Putin being awarded China's first Friendship Medal and a series of special arrangements during his latest visit to China? How does Putin and Chinese President Xi Jinping's personal relationship influence bilateral ties?
Andrey Denisov: President Putin's state visit to China in June was a great success. He got a surprise in China on being awarded the first Friendship Medal of China in a grand ceremony, which means he is the best friend of China. The two leaders have had formal and informal talks during the visit. President Xi introduced to President Putin some traditional Tianjin cuisine. One of them has a subtle name — Go Believe steamed stuffed buns.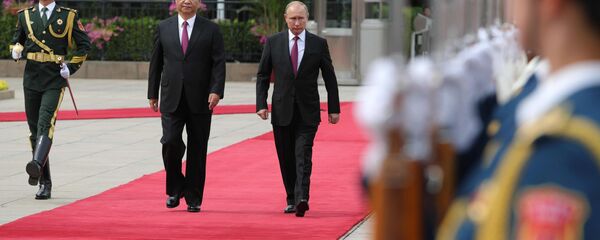 As we saw on TV, President Putin might have not been very successful when he tried to make a bun. Maybe he needs more practice. I believe there will be more opportunities like this as the two leaders meet very frequently — at least five times a year on average.
The two leaders have formed a very good relationship — what I call a "comrade-like" relationship, which is conducive to the development of bilateral relations. Of course, the scope of China-Russia ties is not limited to the relations between the two leaders; we also need to develop mechanisms for mutually beneficial cooperation.
But the two leaders are, no doubt, the decision-makers for these mechanisms. They sent a clear signal for the people to follow through. As far as I know, they talked candidly and shed light on their country's development to each other, learning from each other's experience and discussing international issues. When President Xi visited Russia last year, he was also awarded the Order of St Andrew the Apostle, the country's highest honor. So, we also believe that President Xi is Russia's best friend.
GT: Although cooperation between the two countries has gained a strong momentum in recent years, there are some negative comments, especially online, about bilateral ties among people of the two countries. How do you see these comments?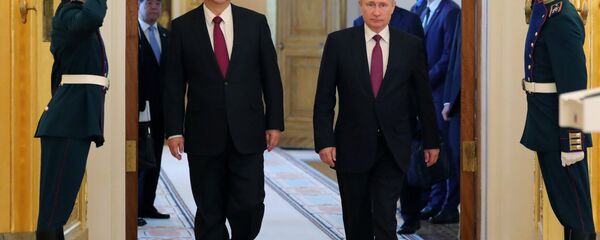 Andrey Denisov: The internet is a free space where anyone can talk freely. As far as I know, China has over 700 million internet users, and Russia also has a very developed network. So it's natural that there are many arguments on the internet about Russia-China ties. As a mission, we pay close attention to Russia's image among the Chinese public. We should use a dialectical method to treat the Chinese public opinion on Russia. In fact, Chinese netizens' comments on some objective problems in Russia are reasonable, and we should treat them as normal.
As the scope of our bilateral cooperation is quite extensive, it will inevitably lead to some problems. Of course, we came across some completely unfriendly remarks, but generally these comments are opposed by many other Chinese netizens, which makes us very happy. In fact, it is the same in Russia. There are critical online comments on China.
China has become a popular subject of discussion among the public, even drinking Chinese tea, using traditional Chinese medicine, and practicing Chinese martial arts are becoming popular. Chinese cuisine is also popular in many Russian cities and there are more and more Chinese restaurants coming up.
GT: The SCO Qingdao Summit has just finished. It's the first one since the enlargement of the organization. How do you see the future of the SCO? The G7 Summit was held almost at the same time in Canada, how do you evaluate the two international cooperation models?
Andrey Denisov: Some commentators abroad say the SCO will no longer remain united after its expansion, but the success of the Qingdao Summit, the first one after the enlargement of the organization, fully proves that there is solidarity among member states.
Of course, there are and have always been some differences among members, but it is more important to have the will and the means to solve the problems. One of the important principles of the SCO is reaching consensus through consultation. All resolutions need to be agreed by all members before they can be adopted; the same is true of the resolution reached at the Qingdao Summit.
As for the G8 system, we haven't left it, it's just that our partners have suspended their dialogue with us. If they change their mind, we can go ahead with it at any time. But in my opinion, going back to the G8 doesn't mean much to us. Russia's entry into the G8 is the staged result of our development in the 1990s. The phase is over.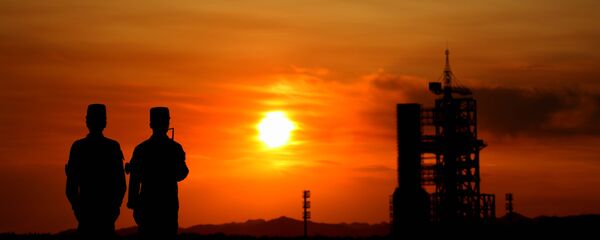 Now we have a more active platform for exchange of views — the G20, which includes Russia, the US, China and other major economies in the world. I will not compare the SCO with the G7, as these are two completely different mechanisms. The SCO is very young and has just held its first summit since enlargement. It makes decisions on the basis of consensus through consultation. Still, we should not underestimate the G7, whose members are economically very influential. But now the G7 is beset by contradictions within its member states, the first of which is the US' policy of aggression. It has dealt a huge economic blow to its closest allies.
GT: The FIFA World Cup is being held in Russia. How do you evaluate the performance of the Russian team? What do you want to say about Chinese soccer?
Andrey Denisov: Soccer is the king of sports. The World Cup is a very important international sporting event, just like the Olympic Games. Not only soccer fans, but everybody is watching the matches. We will expect the victory of our team, although I know that the path to success will be bumpy. As a Chinese saying goes, "The future is bright while the road is tortuous."
As I work here in China, I certainly feel sorry that China does not appear in this year's World Cup. I have frequently talked about Chinese soccer with my friends here. Most of them believe that China has very talented soccer players, but the team is not yet mature. I sincerely hope that in the next World Cup China will be a well-deserved contestant.
Recently, there has been close cooperation in soccer between the youth of China and Russia. We should not only focus on today, but the future. The future of the youth is critical to the development of soccer.
GT: Russia hosted the 2014 Winter Olympics in Sochi. AS China will host the 2022 Winter Games, do you think there will be cooperation between the two countries in winter sports?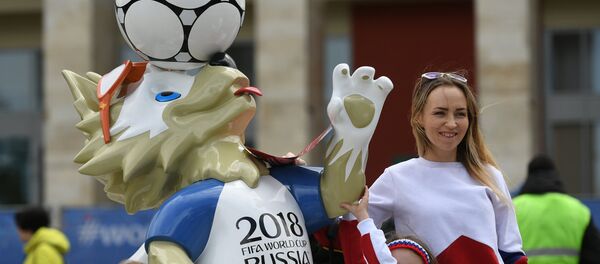 Andrey Denisov: The Sochi 2014 Winter Olympics are widely regarded as the most successful in history. Russia supports China's hosting of the 2022 Winter Olympics. We are also willing to share our experience with our Chinese friends.
A number of Chinese delegations, including high-level leaders, traveled to Sochi to see the infrastructure and learn from our experience. We are very pleased to see that China has started large-scale preparations for the winter Olympics, and is stepping up the training of athletes for the winter games. In fact, we've seen that some Chinese athletes are doing very well on the world stage in some winter games, such as figure skating and short-track speed skating.
We are also very willing to cooperate with China in winter sports, actually such cooperation in ice hockey has already kicked off. During President Putin's visit to China, he and President Xi attended a youth hockey game between the two countries. The result of the game was 4-4. So to speak, we are already on a par in hockey.
GT: Russia has been hit by doping issues in recent years. How do you address the challenges brought by these problems?
Andrey Denisov: I think the doping issue is a very big tragedy; it affects the future of a lot of great athletes. There are doping issues all over the world, but Russia has recently faced more allegations of doping. Some of them might be true, but more of them are out of the political pressure on Russia.
We have established a very effective doping control system in Russia. Even some Westerners who are not very friendly to us haven't found any problem lately. In response to some recent allegations of doping in the Russian soccer team, FIFA has ruled that no Russian player was involved.
This article was originally published in Global Times.