Seven men and three women, aged between 15 and 25, including six Syrians and three German nationals, have been detained after beating up a passer-by, Berlin police reported, saying that an investigation is ongoing.
The 25-year-old victim got into a quarrel after asking a group of men and women for a lighter for his cigarette, local police reported.
According to the victim, one of the men saw a necklace with the Star of David on his neck and began to insult him with anti-Semitic slurs, followed by a punch. The man tried to run away but fell, which led to kicks and punches from other people in the group.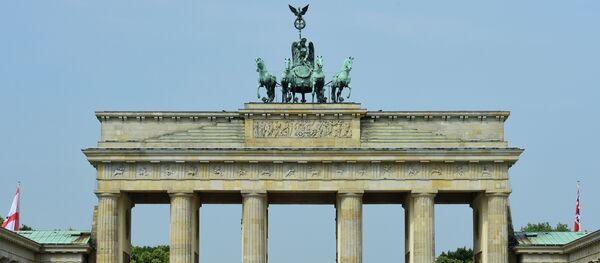 The incident occurred on the morning of July 7.
Police noted that the three female suspects aged 15 to 21 and seven men aged 17 to 25 were subsequently released, but investigators dealing with politically motivated crimes have taken over the case.
READ MORE: Anti-Semitic Incidents Rock Germany — Report
Germany was outraged by a case of anti-Semitism in April when a Syrian migrant lashed out with his belt at an Israeli man wearing a Jewish kippah skullcap.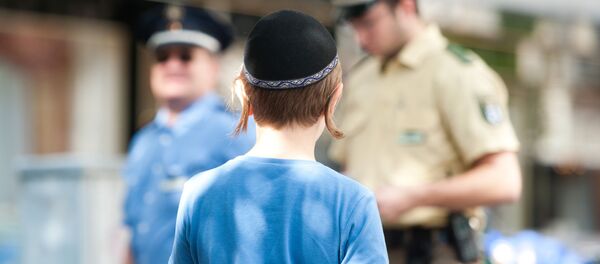 Growing discontent with migrants and refugees from Arab countries has been on the rise, with the German government closing the country's doors towards migrants. In just the past two years, more than 1 million refugees — many of them Syrians — have flooded Germany, as Chancellor Angela Merkel opened the country's borders.
Merkel's open-door policy has been widely criticized, helping the anti-migrant Alternative for Germany party take third place in last year's parliamentary election.