Hamas has beefed up military training recently, says a report by Israeli public broadcaster Kan.
According to the broadcaster, this might signal that Hamas is preparing for an all-out conflict with Israel, which has recently deployed its Iron Dome missile defense systems all across the country's southern regions.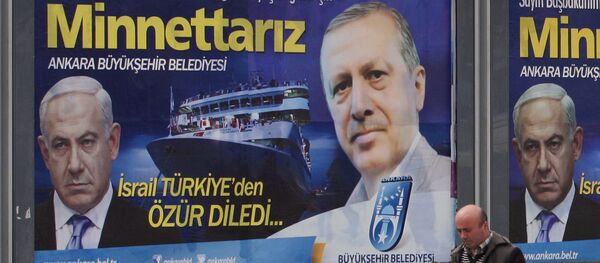 The Kan report suggests that Hamas has been in a state of heightened readiness over the past month.
The report comes as Times of Israel also reports Hamas returning its military forces to the security fence on Gaza-Israel border for the first time since regular clashes began in March.
The troops are reportedly tasked with maintaining of peace on the border and preventing attacks by "rebellious" terror groups that would instigate violence with Israel.
The Israeli military, however, says it believes that Hamas will not resort to fighting and instead will opt for improving the humanitarian situation in Gaza strip.
Last Thursday, the Defense Ministry announced that it had successfully conducted a planned missile test launch of its Iron Dome system from the Palmachim air base, located south of Tel Aviv, not far from Gaza border. During the test, various targets imitating threats from Gaza were launched, Jerusalem Post reported.