US Senate Majority Leader Mitch McConnell has been confronted by what outgoing House Majority Floor Leader Jonathan Shell called "a small group of extremists" over the US administration "zero tolerance policy."
As the politician left the restaurant, a group of protesters chased him, shouting "where are the babies, Mitch?," "What are you doing to get the babies back?", and "Abolish ICE," referring to children of detained illegal immigrants put into processing facilities until next of kin or a sponsor is found, the Courier Journal reported.
The protest turned aggressive when someone in the crowd shouted "we know where you live!"
Jonathan Shell, who dined with McConnell at that restaurant, called this cry a "not-so-subtle threat right out of the Maxine Waters playbook," adding that it was "very distasteful."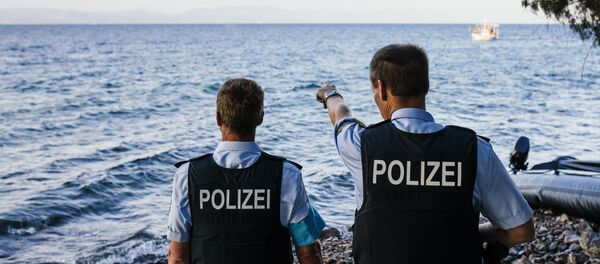 Maxine Waters is a US House Democrat from California, best known for her constant calls to impeach President Trump, changing the pretext according to current agenda. She also made headlines recently when she urged protesters to attack White House officials whenever possible.
"For these members of his Cabinet who remain and try to defend him, they're not going to be able to go to a restaurant, they're not going to be able to stop at a gas station, they're not going to be able to shop at a department store," Waters called on June 23.
Earlier in June, McConnell and his wife were also confronted by pro-immigration activists they left a dinner at Georgetown University in Washington DC.