According to the Syrian Arab News Agency, the TOW missiles were discovered in a recently liberated settlement, alongside mortars, shells of various calibers, improvised explosive devices and communications and night-vision systems, as well as other equipment made in Western countries. A modified T-55 tank likely captured from Syrian forces earlier was also found.
The Syrian Army fully liberated Gharaz on Tuesday, freeing the area around the settlement's grain silos and central prison after battles a SANA reporter described as "fierce." An undisclosed number of militants were killed or wounded, with the rest reportedly fleeing to neighboring areas.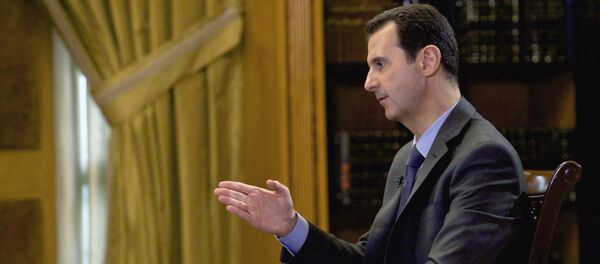 Syrian forces are continuing their offensive to eliminate the last pockets of resistance in Daraa province, having started the operation earlier this year after Damascus and other government-held cities had been shelled by local militants. Most settlements were freed without heavy fighting, with some Free Syrian Army rebel units switching sides and joining the army in crushing Nusra Front* and Daesh (ISIS/ISIL)* forces following negotiations facilitated by the Russian Reconciliation Center for Syria.
The Gharaz find is the latest in a series of discoveries made by the Syrian military as it clears areas formerly controlled by rebel militants and jihadist terrorists. Last week, the Syrian Army discovered a huge cache of Western-made weapons, including TOW missiles, also in Daraa. That find included weapons and ammo of various calibers, as well as boxes of supplies addressed to FSA militants from the United States.
* Terrorist groups outlawed in Russia and many other countries. Nusra Front, a jihadist militant group that has attempted to rebrand itself several times during the Syrian conflict, is the Syrian offshoot of the al-Qaeda terrorist group.