Pompeo, who has led the US team's diplomatic efforts to build understanding with North Korea in recent months by making multiple trips to the East Asian country and hosting a dinner with a delegation from North Korea in New York, did not meet with Kim but instead with another high-ranking North Korean official: Kim Yong Chol, vice chairman of the Central Committee of the Workers' Party of Korea.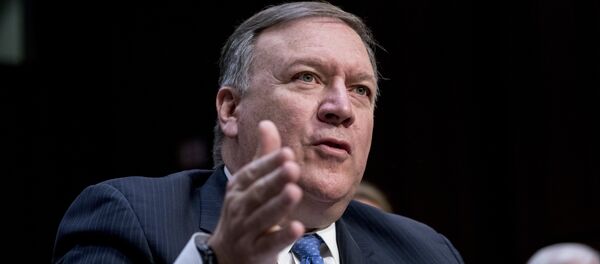 North Korean state-run news agency KCNA revealed on Tuesday that Kim was apparently busy providing "field guidance" at the Junghung potato farm near North Korea's border with China. Kim instructed workers they should only be harvesting high-yield crops and that they should "introduce various species that taste good," according to the agency.
Pompeo tried to spin the three-day visit as "productive," the Independent reported Wednesday. "We had detailed, substantive conversations about the next steps toward a fully verified and complete denuclearization," Pompeo told reporters July 8.
The North Koreans appear to have walked away from Pompeo's visit with the complete opposite impression. "We expected the US to bring constructive measures to build confidence in accordance with the spirit of the US-NK summit," a KCNA statement reads. "The US is fatally mistaken if it went to the extent of regarding that the [Democratic People's Republic of Korea] would be compelled to accept, out of its patience, the demands reflecting its gangster-like mentality."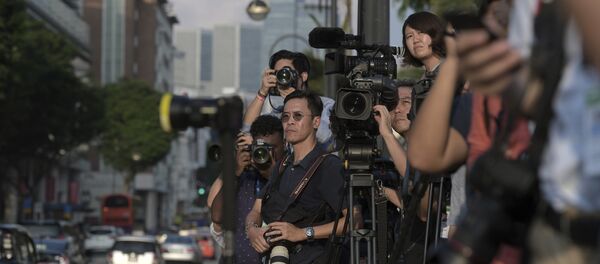 Pompeo later dismissed North Korea's tough rhetoric, telling reporters Sunday, "if those requests were gangster-like, the world is a gangster… People are going to make stray comments after meetings. If I paid attention to what the press said, I'd go nuts. I am determined to achieve the commitment that President Trump made, and I'm counting on Chairman Kim to be determined to follow through on the commitment he made."
A slew of analysts have said Pyongyang is not serious about denuclearizing despite reaching agreement with US President Donald Trump in Singapore to do just that. "The president continues to say that Kim is giving up his nuclear weapons. Kim continues to refuse to promise that. I don't know how long they can keep fudging this," Jeffrey Lewis, director of the East Asia Nonproliferation Program at the Middlebury Institute of International Studies at Monterey, told New York Magazine in June.