"The US President arrives in the UK this afternoon [Thursday] and will be hosted by the Prime Minister at Blenheim Palace this evening. Tomorrow [Friday] he will witness a demonstration of the UK's cutting edge military capabilities and integrated UK-US military training," May's office said in a statement.
"He will then travel to Chequers for substantive bilateral talks with the Prime Minister on a range of foreign policy issues including Russia, trade, Brexit, and the Middle East," the statement reads.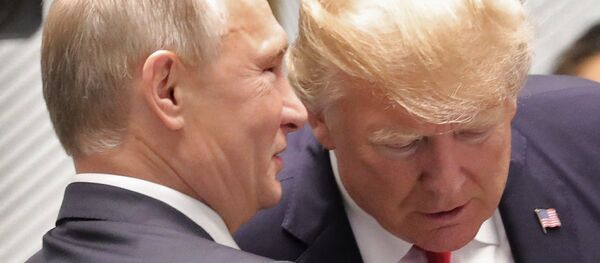 According to the statement, May will use the visit to "highlight the strength of the transatlantic relationship, setting out how closely the UK works with the US across defence, security and foreign policy issues and discussing the vast opportunities to deepen ties in areas such as trade and investment in the years ahead."
May will host Trump for four days this week on his first official visit to the British soil. She will say she hopes to "chart a new course" for her nation and will pledge to strengthen global alliances. The UK-US partnership will remain the strongest of them all in the years ahead, according to the release.
"Our trade and investment relationship is unrivalled – we are the largest investors in each other's economies… This week we have an opportunity to deepen this unique trading relationship and begin discussions about how we will forge a strengthened, ambitious and future-proof trade partnership," May will say.
READ MORE: Donald Trump May Confront Protesters During UK Visit — Blair's Ex-Aide
The prime minister's office estimates that a million British people work for US companies in the United Kingdom and a million Americans go to work for UK companies in the United States.