According to the South China Morning Post, the Boeing 737 descended 25,000 feet in 10 minutes, resulting in oxygen masks dropping from the cabin ceiling. The plane descended from an altitude of 35,000 feet to only 10,000 feet above the ground, though it then recovered to a safer altitude.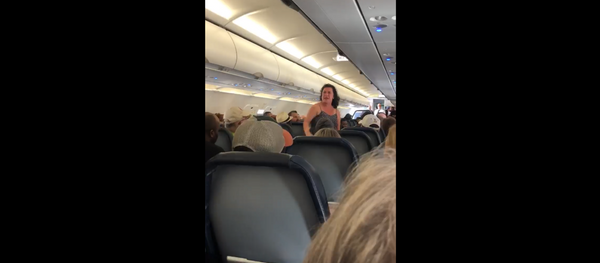 According to tracking website FlightRadar24, the plane started its descent at around 7:40 p.m. local time, about half an hour after the plane took off from Hong Kong International Airport. In an announcement, the pilots told the passengers that the plane was going to undergo an emergency descent due to a loss in cabin pressure.
The plane eventually landed safety in Dalian Zhoushuizi International Airport in China's Liaoning province. The plane eventually ascended to a higher altitude, although it stayed below 30,000 feet for the rest of the three-and-a-half hour flight.
The pilots are currently being investigated by the Civil Aviation Administration of China, although it is unclear why it is suspected that air crew members were smoking in the plane.
"If the investigation reveals that the crew has violated regulations, the company will seriously deal with the responsible person with zero tolerance," Air China recently wrote on Weibo, the South China Morning Post reported Wednesday.
According to an unidentified professional pilot who spoke with the Hong Kong-based newspaper, any depressurization in the cabin would necessitate a descent to around 10,000 feet.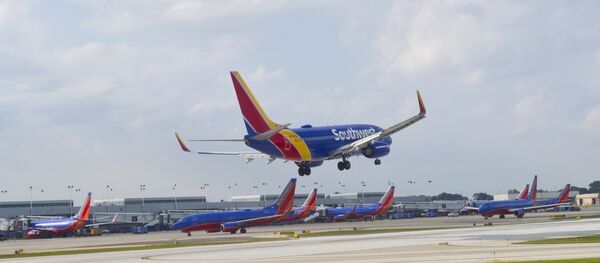 "That is what is considered a safe, breathable atmosphere for the passengers, and then the captain has to make a decision," he said.
"I would say in just about every case, you would want to land as soon as possible. But it depends on what happens in the plane and what the pilots' checklist says. In most cases you would have declared an emergency on the way down and then you would have landed at the most suitable airport," he added.
One of the main reasons why smoking is prohibited on most flights is because the carbon monoxide released from cigarettes decreases the amount of oxygen present, which increases the chance of hypoxia, a condition in which the body is deprived of sufficient oxygen supply at the tissue level. In a pressurized airplane cabin, the incidence of hypoxia is low, but outside the plane, the air at altitudes planes usually cruise at is thin enough that hypoxia becomes a danger.