In a lengthy Facebook post, the 54-year-old former governor of Alaska stated that she had joined "a long list of American public personalities who have fallen victim to the evil, exploitative, sick 'humor' of the British 'comedian' Sacha Baron Cohen."
According to Palin, she'd agreed to the interview because she believed that it was going to be part of a documentary to honor American veterans.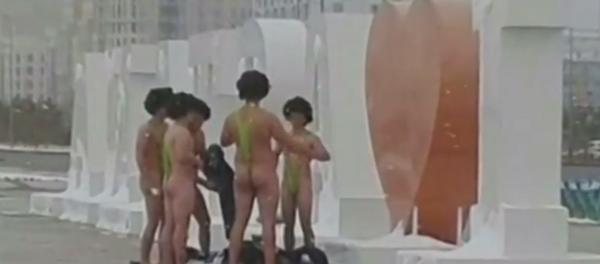 14 November 2017, 18:56 GMT
"For my interview, my daughter and I were asked to travel across the country where Cohen (I presume) had heavily disguised himself as a disabled US Veteran, fake wheelchair and all," she explained. "Out of respect for what I was led to believe would be a thoughtful discussion with someone who had served in uniform, I sat through a long 'interview' full of Hollywoodism's [sic] disrespect and sarcasm — but finally had enough and literally, physically removed my mic and walked out, much to Cohen's chagrin."
"The disrespect of our US military and middle-class Americans via Cohen's foreign commentaries under the guise of interview questions was perverse," she stressed.
But the former Alaska governor wasn't just going to air her complaints to "shallow Sacha boy:" she also offered a challenge to the comedian perhaps best known as Borat.
"The challenge is to Cohen, CBS and showtime: donate all the proceeds to a charitable group that actually respects and supports American Vets," she wrote. "Mock politicians and innocent public personalities all you want, if that lets you sleep at night, but HOW DARE YOU mock those who have fought and served our country."
After offering up her challenge, Palin went on to claim that the project's production team purposely dropped her and her daughter off at the wrong airport in Washington, DC, in an effort to make them miss their flight home.
"By the way, my daughter thinks you're a piece of ****, Sacha," she concluded. "Every honorable American vet should feel the same."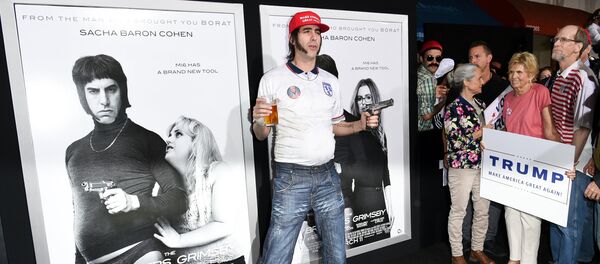 Though the details of the Showtime series are somewhat murky, one trailer released by Cohen this week showed former Vice President Dick Cheney sitting in a chair and signing a waterboarding kit.
The half-hour satirical show will premiere this Sunday, July 15 at 9 p.m. EDT.
Cohen is best known for portraying characters Ali G and Borat Sagdiyev, through whom he interviewed celebrities and politicians for his series "Da Ali G Show" and movie "Borat: Cultural Learnings of America for Make Benefit Glorious Nation of Kazakhstan," rarely letting them in on the joke. He previously interviewed Newt Gingrich, Pat Buchanan and US President Donald Trump for "Da Ali G Show" on HBO in the early 2000s.