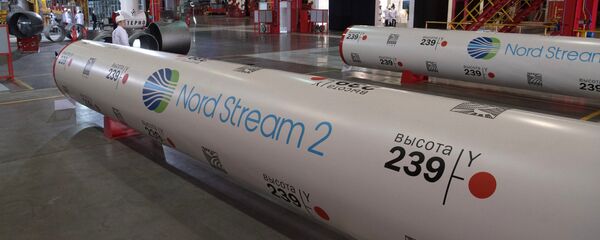 Earlier, Donald Trump criticized Germany over working on the Nord Stream 2 pipeline with Russia and buying Russian oil and gas. US State Secretary Mike Pompeo told the US House of Representatives' Foreign Affairs Committee that the United States should continue to push back against the pipeline project.
Russian presidential spokesman Dmitry Peskov, responding to Donald Trump's statements concerning Nord Stream 2, called attempts by LNG suppliers to force European consumers to buy more expensive gas a manifestation of "unfair competition."
In the first quarter of 2017, the United States had become the sixth-largest LNG supplier to the EU.
The Nord Stream 2 gas pipeline project, carried out jointly by Russia's Gazprom and European energy companies, has divided the EU, as some European states argue that Russian gas supplies jeopardize their energy independence. However, Russia has repeatedly stressed that the Nord Stream 2 is a purely commercial project.