NATO Defense Spending
US President Donald Trump on Thursday repeated his suggestion that NATO members should increase the defense budget to 4 percent of GDP.
"I think in years in advance we should be at 4 percent, I think 4 percent is the right number," the US president told reporters at a news conference during the NATO summit in Brussels.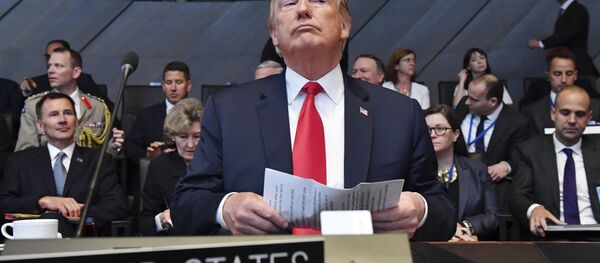 Trump added that some NATO leaders had agreed to increase spending to 2 percent of GDP, while others would have to consult their countries' legislatures in order to boost spending.
The US president, who reportedly threatened to leave the alliance unless other NATO members begin paying their fair share, said he might not need congressional approval to withdraw, but called such drastic measures "unnecessary."
Despite his reported threat, the US leader claimed that he believes in NATO.
"NATO is much stronger now than it was two days ago," Trump told reporters.
READ MORE: 'You Can Try & Be a Bean Counter': Trudeau Rips Trump on Spending at NATO Summit
In 2014, all NATO member states agreed to spend at least 2 percent of their gross domestic product on their militaries. But while countries like the UK and the US now pay more than they were obliged to, others, such as Belgium and Spain, are still below 1 percent.
US-Russia Relations
US President Donald Trump said Thursday that he hoped he would be able to get along with Russian President Vladimir Putin at their upcoming summit in Helsinki.
"I hope that we are going to be able to get along with Russia," Trump said, adding that the heads of NATO member states thanked him for meeting the Russian president.
Speaking further, the US head expressed his discontent over the Nord Stream 2 gas pipeline.
"I don't like the pipeline. … We still have to figure out what is going out with the pipeline," Trump stressed.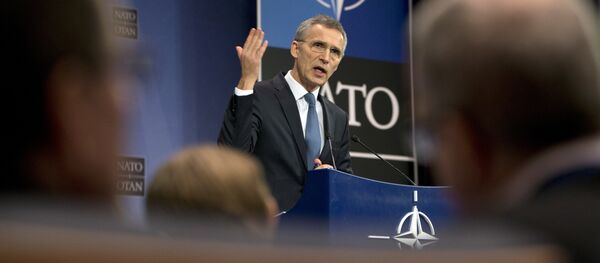 Answering the question whether he was going to recognize Crimea as part of Russia, the US president said the peninsula joined Russia under the Barack Obama administration.
When asked about his expectations regarding the upcoming summit, Trump said that Putin was his competitor, but did not exclude the possibility that the two could become friends one day.
The first day of the two-day NATO summit was completed on Wednesday with a declaration that called Russia out on its alleged aggressive actions and military provocations, including close to NATO's borders. The Russian Foreign Ministry responded on Twitter by slamming the US-led alliance as "useless."