Nidal Said al Sabaa said that in the past few years, Israel has been lending help to militants who call themselves the Syrian armed opposition.
"Special attention has been paid to militant units fighting along the border with the Israeli-occupied Golan Heights, where the Israelis want to set up a buffer zone to separate them from the South Lebanese Army," Nidal Said al Sabaa told Sputnik.
He added that in order to win members of the Syrian opposition over to its side, Israel invited them to various conferences held at the US embassy in Jordan.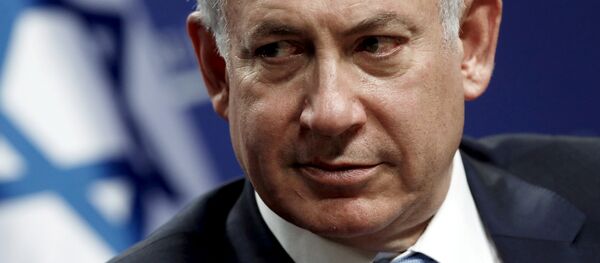 "As a result, some politicians inside Syria worked in the  best interests of Israel. It's small wonder that the people of Daraa refused to be taken hostage to Israel's policy and were working hard to reinstate the authority of the legitimate Syrian government," the analyst noted.
He also said that as the Syrian government forces' recent successes has raised questions of the Golan Heights returning to Damascus' control, Israel may try to check the Syrian Army's further advance to the south.
During a recent inspection trip to the Golan Heights, a strip of land in northeastern Israel that was captured by Israeli forces during the Six Day War of 1967, Israel's Defense Minister Avigdor Lieberman warned that "any Syrian soldier" who strays into the demilitarized zone separating the two countries, would put his life on the line.
Earlier this month, an Israeli military aircraft targeted Syrian army positions in the Golan Heights after a rogue shell landed between Israeli-controlled and Syrian government-held territories.
Tel Aviv claims the right to open fire on any military target on Syrian territory, which it considers to be violating the 1974 agreement on disengagement between the two countries.
READ MORE: Russia Sees Threat of Iran-Israel Strife Escalating in Syria — Foreign Ministry
Israel has repeatedly stated that it is vital to maintain control over the Golan Heights, citing the threat emanating from Iran and Syria.
Since the outbreak of the civil war in Syria, the Golan Heights have witnessed a number of confrontations. In May, the Golan area was struck by what Israel claimed were Iranian missiles launched from Syria.
Mentioning the situation that currently exists in northern Syria, Nidal Said al Sabaa said that Turkish President Recep Tayyip Erdogan, who is a guarantor of stability along the Turkish-Syrian border, will not allow the creation of any Kurdish entity that might complicate the situation in Syria.
The views expressed in this article are solely those of the speaker and do not necessarily reflect the official position of Sputnik.