According to Clarin, Messi influenced manager Jorge Sampaoli's decision not to pick Roma defender Federico Fazio and PSG midfielder Giovani Lo Celso for World Cup matches, pointing to potential weak spots in their performance on the field.
The recommendation appears to have been put to practice: Lo Celso didn't appear a single time in the World Cup quest, while Fazio took part only in the second half of the round of 16 defeat to France 3-4, which led to Argentina's exit of the tournament.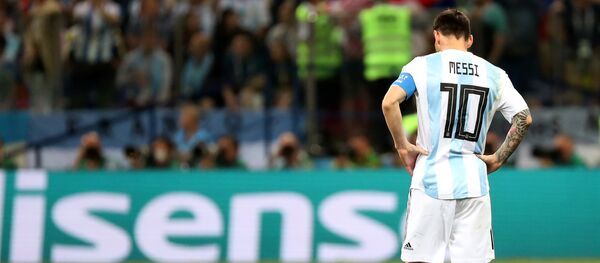 There were earlier reports that due to a conflict with Messi, Mauro Icardi, the iconic Inter Milan striker, hadn't been included in the Argentinian squad and therefore did not to partake in the 2018 World Cup.
Icardi is now married to the former wife of Maxi Lopez, Messi's friend, and is rumored to have been frozen out of the national team on Messi's advice. The latter, however, insisted some time ago that "it is a lie," as he had never blocked Icardi from the team, since he "doesn't run it."