The chief minister the central Indian state of Madhya Pradesh has gone on record saying that he sees a "golden opportunity" in the trade war between the US and China. 
Chief Minister Shivraj Singh Chauhan said that the new tariffs imposed by the US on China will be a chance for Madhya Pradesh to export soybeans to China. The statement comes a few days after the US slapped $34 billion in tariffs on Chinese imports. The escalating trade tiff is set to affect businesses in both countries.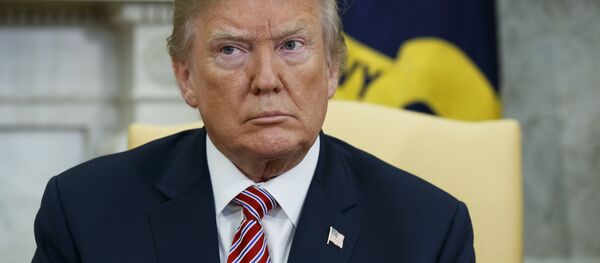 The new tariffs imposed by the US on Chinese goods are expected to prompt retaliatory measures by China including increased tariffs on soybeans that are heavily imported from the US. 
"I met Prime Minister Narendra Modi and discussed the issue of China levying the tariff on American soybeans. It will be a golden opportunity for Madhya Pradesh and other states too," Chauhan told media after the meeting with the prime minister in New Delhi on Thursday.
READ MORE: India Seeks $2.4 Billion From China-Based Asian Infrastructure Investment Bank
Chauhan also unveiled his plan for the provincial government to send soybean traders to China to seek out various trade possibilities. 
Madhya Pradesh to approach China-backed AIIB for project support: Madhya Pradesh Chief Minister Shivraj Singh Chauhan who is on a fiv…

— pooja (@pooja_112) June 20, 2016
"Minister for Commerce and Industry Suresh Prabhu has given his nod over the issue. We will also soon talk to few exporters in Bhopal and Indore concerning the same. I'm also planning to send our delegation to China so that better relations are built," Chauhan told the media.