"Today I am a happy man… As far as I am concerned, we all fell in love with Russia. And I am sure in four years we will fall in love with Qatar," Infantino said at the ceremony.
He added that the World Cup had a profound effect on Russia and will influence Qatar as well.
"It is football. It is a passion. It is emotions. It is love. It is family. It is unity. These sentiments that we have felt here in Russia we [now] transfer to Qatar. And I am sure that this incredibly energetic and positive impact that football had in Russia, it will have in Qatar in four years.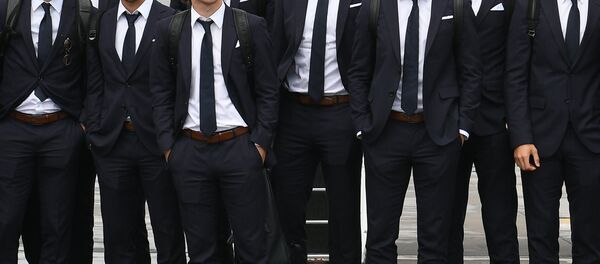 Russian President Vladimir Putin handed over the World Cup hosting duties to Qatari Emir Sheikh Tamim bin Hamad al-Thani, whose country will welcome the tournament in 2022, during the symbolic ceremony in Kremlin on Sunday.
The 2018 FIFA World Cup kicked off on June 14. France will face Croatia in the final match at Moscow's Luzhniki Stadium on Sunday at 6:00 p.m. local time (3:00 p.m. GMT).