"When I was in [the state of] Tabasco, day and night there was a car near my house that was following me. They drove behind my wife going shopping, went to the cinema and watched movies with us. Now, this is over, this eavesdropping of telephone conversations, when there is no private life, will not continue," Lopez Obrador said.
He, however, said that the staff would not lose jobs, but the practice of espionage against political opponents would end.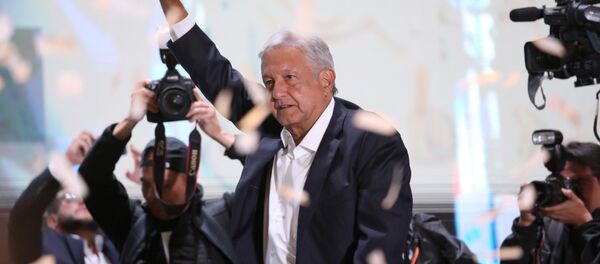 During his presidential campaign, Obrador, who will officially take the office on December 1, vowed to eliminate the intelligence agency, noting that it would save 4 billion pesos ($210 million) per year.
Along with this pledge, Lopez Obrador vowed to combat graft and also change the vector of the fight against crime that swept the Latin American country amid the war with drug cartels from forceful to social.
READ MORE: 'Obrador Channeled Deep Discontent of Public' With Mexican President — Analyst
Soon after the victory, he expressed intention to seek help from the Pope of Rome, other religious leaders and human rights activists in establishing peace in the country, which was shattered by the skyrocketing rate of violence during the election campaign period.
Loretta Ortiz, who is in charge of the reconciliation process in Lopez Obrador's team, announced earlier that Pope Francis had accepted the invitation to take part in the efforts.
"The participation of the Pope of Rome will be virtual — via Skype. He will not come [to Mexico], but he accepted [our proposal], we will be looking forward [to his mediation]. It depends on his work schedule, but, on the whole, he agreed," Ortiz said, as quoted by the Aristegui Noticias outlet.
READ MORE: US Kept Tabs on Mexico's President-Elect for Years, WikiLeaks Shows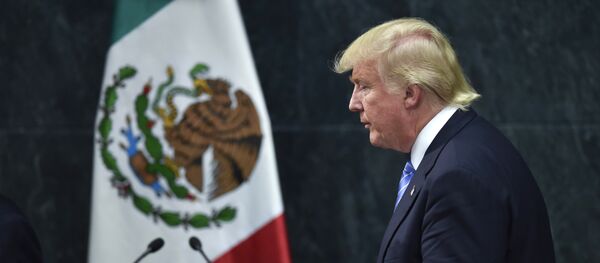 Alfonso Durazo Montano, who will be appointed as public security minister, said earlier in July that CISEN would be replaced by another intelligence body.
Earlier in July, left-wing candidate Lopez Obrador was declared an official winner of the July 1 presidential election, with 53.17 percent of the vote.