The North Korean delegation, which arrived at Incheon International Airport from China, comprises 16 table tennis players and nine officials, according to Yonhap.
Unified Korean teams are expected to be formed both as part of men's and women's tournaments, which will be held in the South Korean city of Daejeon on July 17-22, the news outlet added.
READ MORE: South Korea, North Korea Resume Maritime Communication Hot Line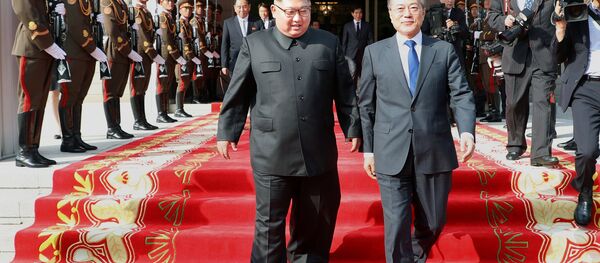 Earlier in July, the South Korean Ministry of Culture, Sports and Tourism announced that the agreement on the North Korean players' participation in the tournament was reached during negotiations of the deputy sports ministers of the two countries.
The situation on the Korean Peninsula has stabilized within the last several months, with the North Korean leader Kim Jong-un having held two rounds of talks with South Korean President Moon Jae-in and a top-level summit with US President Donald Trump.