"Salvini left the stadium prior to the ceremony, during which President Macron was awarding his football team because of the tense relations between Italy and France and his personal conflict with Macron," the source said.
Macron arrived in Moscow to support his national team, which beat Croatia 4-2 on Sunday evening.
Macron and Salvini have been locked in disagreement since June when Italy closed its ports to the Aquarius vessel, which was carrying migrants rescued in the Mediterranean while attempting to get to Europe from Africa.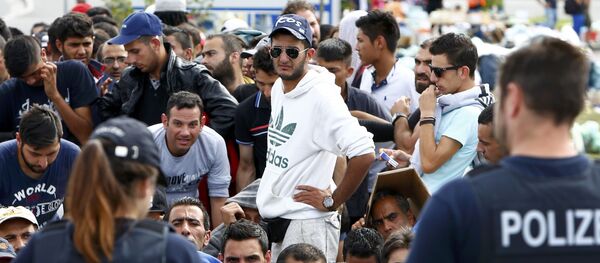 Macron harshly criticized Rome for the decision, accusing the nation of "cynicism and irresponsibility."
Salvini, in turn, argued that he did not need advice from a country that did not comply with its obligations for migrant admission and called on Macron to prove that he was paying attention to the issue by accepting the migrants who should have been relocated in France over the past years.
Russia hosted its first FIFA World Cup from June 14 to July 15.