"[The United States of] America tops the list of countries that seek to create insecurity in the region and is against the restoration of security to the region," Baqeri said Monday during his visit in Pakistan, as quoted by the PressTV broadcaster.
He added that Iran and Pakistan should enhance their military ties to boost regional stability.
Last week, Iranian Foreign Ministry accused the United States in a statement of using its embassies for espionage and destructive activities in foreign states.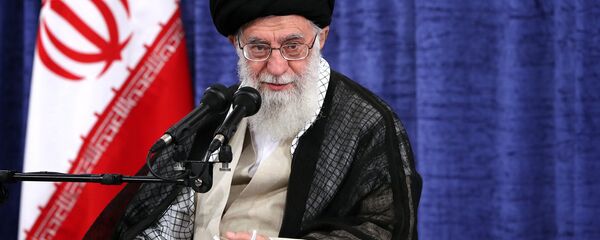 "Pompeo makes the baseless accusations against Iran as there is strong evidence, provided by various sources, that the US embassies are engaged in espionage and destructive measures in different countries… Hundreds of military and security personnel are operating under a diplomatic guise in these embassies," the ministry's statement read.
US Secretary of State Mike Pompeo accused earlier Iran of using its embassies to plot terrorist attacks and urged all countries to scrutinize Iranian diplomats more carefully.
On May 8, Donald Trump announced that the United States would be withdrawing from the Iran nuclear deal. In addition, Donald Trump Trump announced that the United States would be reinstating sanctions on Iran, previously lifted under the Joint Comprehensive Plan of Action (JCPOA) in exchange for Tehran maintaining a peaceful nuclear program. This unilateral move has been opposed by other signatories of the JCPOA.