Israeli members of Parliament have revised earlier legislation that allowed the prime minister and minister of defense to make a decision together to start a war, according to the press service of the Knesset, Israel's parliamentary body.
The majority of the MPs have reportedly voted in favor of a new law that delegates that war power to the Security Cabinet — a forum of key government officials.
"It is appropriate that a decision of the Ministerial Committee regarding starting a war or taking significant military action that may at a high level of certainty lead to war be adopted by as wide a panel as possible," the latest amendment says.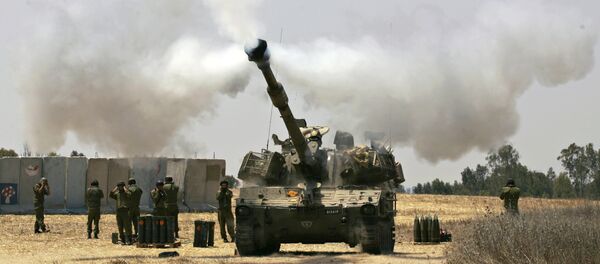 The power to declare war without Cabinet approval had been granted to the Israeli prime minister and minister of defense by an earlier Knesset decision from April 30 of this year. According to that decision, the two ministers could declare war "in extreme cases, when there is no option to wait for a gathering of the required minimum of Cabinet members."
The Security Cabinet was established in 2001 and includes the prime, defense, foreign relations, finance, internal security and justice ministers. By the prime minister's initiative, additional members can be added to the Cabinet.
The vote passed amid heightened tensions between Israel and Iran, which Tel Aviv claims is trying to strengthen its positions in Syria, as well as between Israel and Gaza's Hamas movement, as flaming kite attacks originating in the Gaza Strip continue to fall on Israeli territory.