The Office of Russian Attorney General is poised to send an official request to the United States' authorities to question a number of US officials and intelligence agents, including the former US ambassador to Russia Michael McFaul, as part of a criminal case against Hermitage Capital Management CEO William Browder.
"As part of the investigation of one of the criminal cases against William Browder and his criminal group, we're ready to send another request to the US authorities to grant us permission to question these very employees of the US intelligence agencies, as well as a number of other US government officials and businessmen, in order to charge them for the crimes committed by Browder," Alexander Kurennoy, spokesman for the Russia's Office of Prosecutor General, said.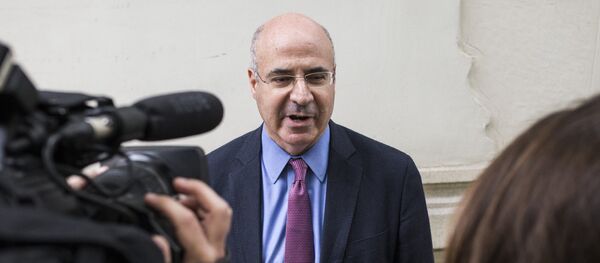 According to him, the list of people sought by Moscow for questioning includes "employees of the US National Security Agency — Todd Hyman, who signed under an oath a lawsuit filed in the US court on behalf of Browder, Svetlana Engert, who took from Russia the stolen materials from the criminal case, Alexander Shvartsman, who was Browder's handler while he was in the US."
Kurennoy also added that the prosecutors "have questions not only for US citizens", and would also like to have a word with certain intelligence agents from other countries.
"For example, we would like to talk with Christopher Steele, an agent of the British MI-6. For a long time, he had contacts with a group of lobbyists of the 'Magnitsky Act' and, interestingly, it was through this person that the very investigation of the special prosecutor [Robert] Mueller, which everyone knows as the Trump Dossier, was initiated," he added.
The Prosecutor General's Office also claimed that Browder's group employed offshore schemes to withdraw over $1.5 billion from Russia, with about $400,000 of which "were transferred to the accounts of the US Democratic Party."
READ MORE: Hermitage Capital CEO Browder Urges Interpol to Suspend Russia's Membership
In May 2018, Browder announced on Twitter that he was arrested by the Spanish police in Madrid on a Russian Interpol arrest warrant.
However, several hours after being detained, Browder was released after Spanish authorities announced that the warrant was invalid.
In Russia, the UK financier has been wanted for various offenses since 2013. In the most recent case in December, a Moscow court found Browder guilty of tax evasion, sentencing him in absentia to nine years in prison and charging him and his business partner Ivan Cherkasov with $72.9 million in unpaid taxes.
In February 2017, a Moscow court ruled to arrest Browder and Cherkasov in absentia. The United Kingdom has denied requests to have them extradited to Russia.