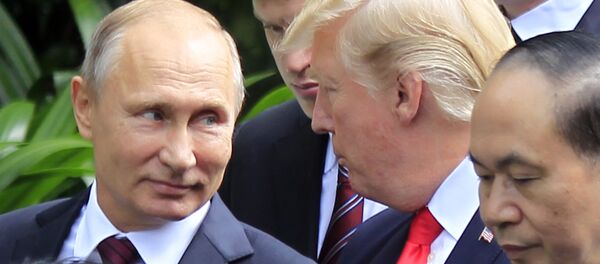 Russian President Vladimir Putin attended his first face-to-face meeting with US President Donald Trump in the Finnish capital of Helsinki. The two parties discussed the current state of bilateral relations along with pressing issues on the international agenda.
Relations between Russia and Western nations have worsened in connection with developments in Ukraine and the situation with Crimea. The West had accused Russia of interfering in the Ukrainian crisis and subsequently introduced sanctions against the country.
Moscow has taken retaliatory measures and set a course toward import substitutions, stressing the counter-productiveness of the use of sanctions against the country.