"I had no communication with Sergei Viktorovich. She [Yulia] told me that she was feeling better and dealing with the health issues of her father," Skripal said.
"There was no more communication… She does not consider it necessary to call us… She does not respond to my letters, however, I know that she saw them," Viktoria Skripal added, noting that she would like to stay in touch with her relatives, in particular, check on the health of her uncle, former Russian intelligence officer Sergei Skripal.
READ MORE: Trump Reportedly Promised May to Raise Skripal Case in Talks With Putin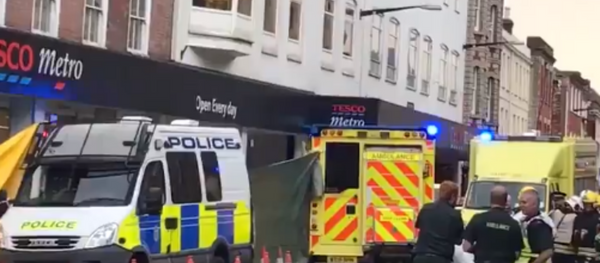 After the alleged poisoning incident in March, Viktoria repeatedly applied for a British visa to visit her relatives in the United Kingdom. London, however, denied a visa to her.
Yulia Skripal and her father, former Russian intelligence officer Sergei Skripal, have already been discharged from hospital, though London claimed that the substance allegedly used against them was deadly and the two might never recover again. Their current whereabouts of the father and daughter have been unknown, while the Russian embassy suggested that the Skripals could have been manipulated.
READ MORE: Russian Ex-Undercover Agent Suspects Yulia Skripal is a 'Toy' in Hands of UK
Ex-Russian intelligence officer Segei Skripal and his daughter Yulia were found unconscious in Salisbury, where he was residing, on March 4. London accused Russia of organizing the poisoning of the Skripals with the A234 nerve agent. Moscow has denied these allegations pointing to the lack of proof presented by London to substantiate them.