"This is too important not to get the full story out before the Senate and the American people," Senate Minority Leader Chuck Schumer said at a press conference on Tuesday while flanked by senior Democratic lawmakers.
In addition, Schumer demanded that the administration turn over to Congress all contemporaneous notes from the summit.
Trump's first official summit with Putin featured a two hour long one-on-one meeting, followed up by an expanded bilateral meeting in Helsinki, Finland.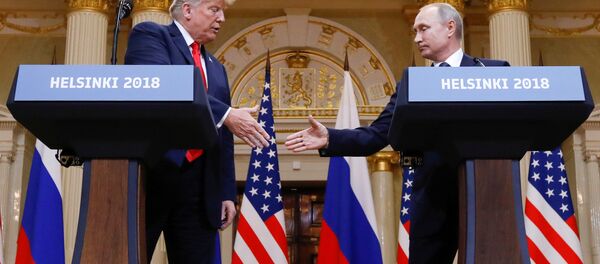 The two leaders positively assessed the results of the summit, where they discussed the most pressing international issues as well as Russia's alleged meddling in the 2016 US election. Trump said after the meeting Washington was to blame for the poor state of bilateral relations, and cast doubt on
the US intelligence community's conclusion
on the interference in the US vote.
Schumer and other Senators said the investigation should feature testimony from Secretary of State Mike Pompeo, Director of National Intelligence Dan Coats, US Ambassador to Russia Jon Huntsman and the American translator in the one-on-one meeting between Trump and Putin.
Senator Bob Menendez called Monday a "day of infamy" for the United States, borrowing a phrase used by President Franklin Roosevelt to describe the Japanese attack on Pearl Harbor.
"He violated his oath of office to protect and defend the constitution of the United States," Menendez added.
Senator Ben Cardin called for immediate action to protect the United States from alleged Russian aggression.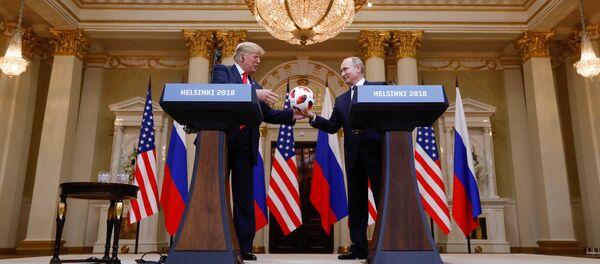 "We need to use the independence of Congress to protect the national security of America, particularly in light of what President Trump has done with Mr. Putin," Cardin said.
Senator Jeanne Shaheen called on the Foreign Relations Committee to hold a hearing with the American translator who was present during the private, two-hour meeting between Trump and Putin to determine what was discussed and what Trump agreed to on behalf of the United States.