David Plumstead, a member of the Princess of Wales's Royal Regiment, has appeared at Maidstone Crown Court in Kent to face charges in a scheme to help undocumented immigrants enter the UK from the French port of Calais, The Daily Mail reports.
A Lance Corporal, 24, who is serving at an army base in Paderborn, Germany is accused of committing the offence between March 1 and May 7, 2016.
READ MORE: Huge Operation to Smuggle People Into EU Smashed by Spanish Police
According to The Daily Mail, immigrant smuggling accusations were also brought against Zinden Ahmed, 36, a Kurdish Syrian who owns a carwash business.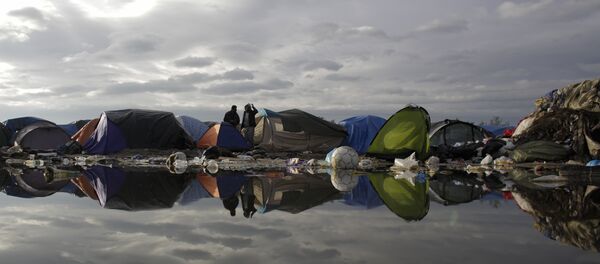 14 January 2016, 07:08 GMT
Their trial was postponed until mid-October after the judge was "made aware of difficulties with the availability of barristers."
The motive of the suspects is yet unclear.
In 2016, a retired British soldier attempted to smuggle a four-year-old Aghan girl from the Calais refugee camp into the UK. Back then, he avoided jail and was instead found guilty of endangering a child, and got away with a €1,000 fine.