Introducing themselves to Juncker as Armenian Prime Minister Nikol Pashinyan shortly after the unrest in Armenia this spring, the prankers expressed hope that Juncker could serve as a mediator between Yerevan and Washington, causing the politician to go into a rant about Donald Trump.
"We have to explain again and again the world to Mr. Trump. He doesn't understand what is important. We have a better understanding of what is happening in Armenia," Juncker said.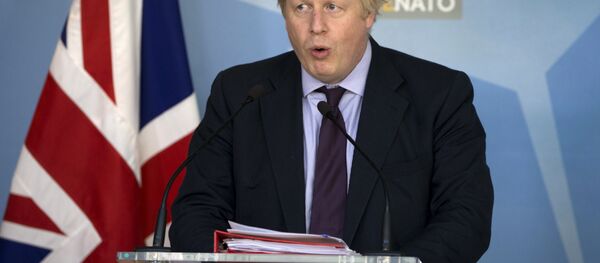 The European politician also reiterated Brussels' position on the Iran nuclear deal. "This is a major concern for us, and for me personally because I think this is a major mistake, the one Trump had made yesterday night. We as Europeans are sticking to the Iran deal – France, Germany, Britain, others, including the European Union itself. We stick to that agreement, and we don't want to destabilize the region. Iran is your neighbor. You have the highest interest in having the whole region being stabilized. So we are working in that direction," he said.
The prankers posing as Pashinyan invited Juncker to Yerevan for Armenian 'shashlik' barbeque. "Ha ha ha, that sounds good too! I will come next year. This year it's no longer possible, but next year we'll find a date and an opportunity to do it," Juncker said.
Stepping things up a notch, the pranksters played Juncker a sample of some music by System of a Down, an Armenian-American heavy metal band, which Juncker called "marvelous." They then went on to suggest that Kim Kardashian was considering taking up a position in the Armenian Ministry of Foreign Affairs. "Yeah, that's good," Juncker said.
The full audio of Juncker's conversation with Vovan and Lexus can be found here. The EU chief has yet to comment on the prank call or confirm its authenticity.
Juncker is expected to visit Washington next week amid souring relations between Brussels and Washington over the Iran deal as well as the escalating trade conflict between the EU and the US. Trump has slapped steep import duties on European steel and aluminum and threatened to hit the bloc with a 20% automobile import tariff. The EU responded with billions of dollars in tariffs on iconic US goods such as blue jeans, motorcycles, and whiskey.