Dhaka (Sputnik): Bangladesh is celebrating the construction of its first nuclear power plant at Rooppur with the help of Russia. The Rooppur nuclear power plant (RNPP) is being made with a Russian G3+ reactor, which contains the latest safety technologies, including a radiation control system. The RNPP has brought modern infrastructure and various job opportunities to the region. The power plant will generate much-needed electricity to meet the demands of crucial industries, thus providing a major push to the country's economic goals making Bangladesh a pivotal point for regional cooperation in South Asia.
READ MORE: Russian Built Rooppur NPP is Safe Against Natural Disasters — Nuclear Experts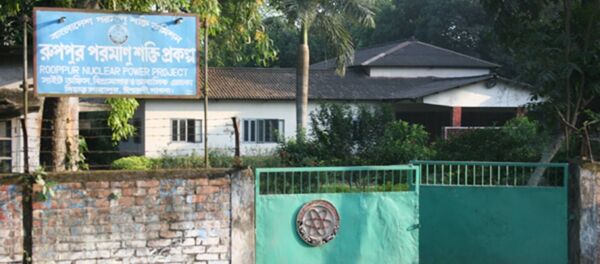 In an exclusive interview to Sputnik, the Bangladeshi prime minister claimed that it had been her government's priority to foster positive regionalism and to harbor peace and prosperity based on friendship with all of the world's countries. "We are committed to actively engage in multilateral, regional and intergovernmental platforms in order to ensure global peace and security," Sheikh Hasina added. Sheikh Hasina further said that pursuing economic growth while actively engaging in multilateral, regional and intergovernmental platforms has been Bangladesh's primary goal.
"In an era of an anarchic global system where repeated attempts are being made to weaken the multilateral system, our emphasis has always been to promote peace and progress that would directly benefit the quality of human life. In a multi-polar world, we would strive to strengthen the UN system and multilateralism for all countries, big or small, weak or powerful. Therefore, as always, our role as a country famous for its hospitality to advocate peace and prosperity through all available fora will continue," Prime Minister Sheikh Hasina told Sputnik.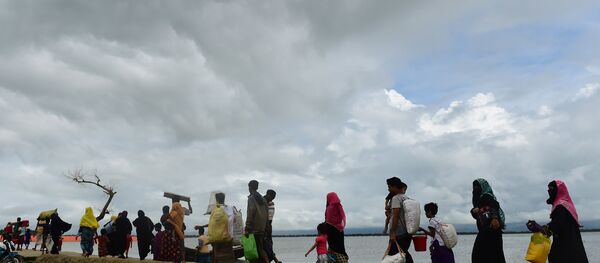 13 September 2017, 21:50 GMT
Regional integration in South Asia is at the center of Bangladesh's regional economic integration aspiration, Prime Minister Sheikh Hasina said.
"The father of the nation, Bangabandhu Sheikh Mujibur Rahman, mooted the idea of regional cooperation in South Asia as early as 1972, which was eventually materialized institutionally in 1985 when SAARC was established. In the line of that spirit, after assuming office for a second consecutive term in January 2014, my government has put special emphasis on promoting regional cooperation. One of the imperatives behind the emphasis was to make regionalism meaningful and productive to attain socioeconomic development through physical and spiritual connectivity, counterterrorism, energy, trade, cooperation on climate/environment, culture, tourism, etc," Prime Minister Sheikh Hasina told Sputnik.
READ MORE: Rosatom Begins Construction of 2nd Unit of Bangladesh's First Nuke Power Plant
Sheikh Hasina is of the opinion that members of the South Asian Association for Regional Cooperation (SAARC) need to reinvigorate efforts to make regional cooperation in South Asia a success.
"If we talk about SAARC, it has completed three decades of its journey with the core objective of building a partnership for the welfare and prosperity of our people. During this relatively short span of time, our engagements have touched almost all possible areas of cooperation. It is true that we have made substantive gains in some of the areas of cooperation over the years; nevertheless, I should mention that our overall achievement is still below our expectations and true potential. However, Bangladesh has been a very active member of SAARC and we commit all our efforts to bolster its activities and I may mention that for the first time, we have introduced important issues like migration, blue economy and Post-2015 Development Agenda in the SAARC process," Prime Minister Sheikh Hasina added.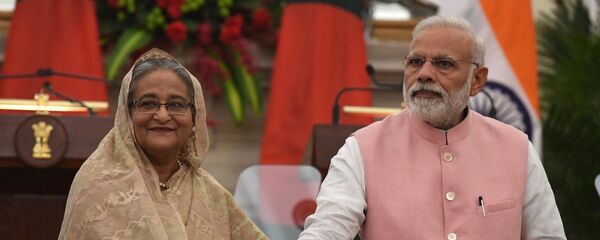 The Bay of Bengal Initiative for Multi-Sectoral Technical and Economic Cooperation (BIMSTEC) is another forum where countries of the Asian subcontinent can weave stronger collaborations, according to Sheikh Hasina. 
"In the case of BIMSTEC, it is and had been the natural link between South and Southeast Asia. The geographical contiguity, the historical and cultural commonality and economic complementarity bind the region in a strong thread of cohesive and collaborative engagement. BIMSTEC was created to improve the standards of living of the people in this vibrant region by accelerating the economic growth and social progress. Starting with six sectors of cooperation initially with trade, technology, energy, transport, tourism and fisheries, BIMSTEC now has expanded to eight more sectors since 2008 bringing other sectors (agriculture, public health, poverty alleviation, counterterrorism, environment, culture, people to people contact and climate change) to foster integration in the Bay of Bengal region," Sheikh Hasina told Sputnik.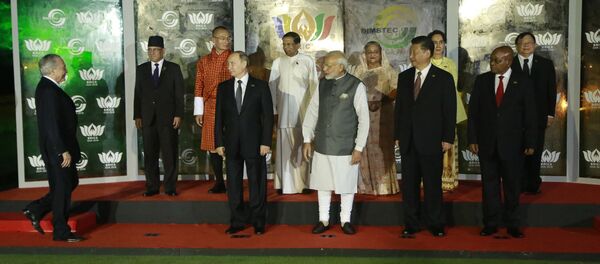 16 October 2016, 18:06 GMT
Over the last 20 years, although the BIMSTEC process could not create that expected level of dynamism to harness the benefits of such opportunities, notable achievements have indeed been made in some of the priority sectors like trade and investment, counterterrorism and transnational crime, energy, transport and communication and public health, she noted.
READ MORE: Bangladesh Urges India to Mount Pressure on Myanmar Regarding Rohingya Crisis
Claiming that the establishment of the BIMSTEC Secretariat in Dhaka in 2014 made BIMSTEC more significant to Bangladesh, Sheikh Hasina said that as the "lead shepherd" in two of the fourteen sectors, trade and investment and climate change, the Bangladeshi government is actively engaged in the BIMSTEC process and participating vigorously in all BIMSTEC events to bring in the benefits of peace, prosperity and regional integrity among the member states and their people.
READ MORE: Competitive Connectivity is at the Core of the New Cold War
The South Asian Association for Regional Cooperation (SAARC) and the Bay of Bengal Initiative for Multi-Sectoral Technical and Economic Cooperation (BIMSTEC) are two regional Asian organizations focusing on the improvement of living standards, along with accelerating economic growth in the region through joint efforts with other member nations. While SAARC comprises eight member states, namely Afghanistan, Bangladesh, Bhutan, India, Maldives, Nepal, Pakistan and Sri Lanka, BIMSTEC has seven member states: five deriving from South Asia, including Bangladesh, Bhutan, India, Nepal, Sri Lanka, and two from Southeast Asia, including Myanmar and Thailand.