"The OPCW team collected samples. The samples will be sent to two OPCW designated laboratories and once the results of the analysis are received, the report will be submitted to the United Kingdom. The team completed its initial work and returned today, 18 July, from the UK," the press release said.
Earlier in July, the United Kingdom requested the OPCW assistance in the investigation of the incident in Amesbury.
READ MORE: Toxicology Experts on Amesbury Incident: Toxin Could Hardly Last Since Salisbury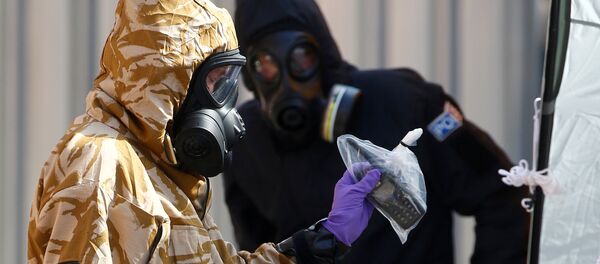 On July 4, the UK police reported about an incident in Amesbury, Wiltshire, where two people were exposed to an unknown substance and were hospitalized in critical condition.
While UK Defense Secretary Gavin Williamson accused Russia of being responsible for the incident, the Russian Embassy in the United Kingdom stated that Moscow would consider the Salisbury and Amesbury incidents as anti-Russia provocations by London if the UK side did not provide Russia with access to the investigation materials and the Skripals.
Later, Scotland Yard confirmed that the man and woman were poisoned with the same substance as the Skripals. On Sunday, the victim of poisoning, 44-year-old Dawn Sturges, died at the Salisbury District Hospital.